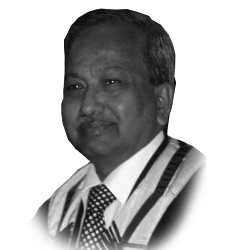 By: Salahuddin Choudhry
"For millions in conflict-affected situations around the world, peacekeeping is a necessity and a hope. Let us work together to make peacekeeping more effective in protecting people and advancing peace." — UN Secretary-General António Guterres
2019 Theme: "Protecting Civilians, Protecting Peace"
The date, May 29, marks the anniversary of the creation of the United Nations Truce Supervision Organization (UNTSO) in 1948 to monitor the ceasefire after the 1948 Arab-Israeli War, which was the first ever UN peacekeeping mission.
The day is commemorated at the United Nations Headquarters in New York City with the presentation of the Dag Hammarskjöld Medal, statements by the President of the General Assembly and the Secretary-General, as well as a press release regarding the state of UN Peacekeeping missions and the continued necessity of their work.
Over the past 20 years, protection of civilians has increasingly been at the heart of UN peacekeeping. Today, more than 90% of the peacekeepers serving in eight peacekeeping operations have protection of civilians' mandates. These peacekeepers risk themselves immensely to protect civilians from violence.
Since 1948, more than a million men and women have served in 72 UN peacekeeping operations, having a direct impact on the lives of millions of people, protecting the world's most vulnerable and saving countless lives.  From Cambodia to El Salvador, Liberia, Sierra Leone, Timor Leste, Rwanda and (former) Yugoslavia, UN peacekeeping has helped countries move from war to peace.
Today, in 14 peacekeeping operations on four continents, it deploys more than 88,000 military and police personnel — from 124 Member States — nearly 13,000 civilian personnel, and 1,300 UN Volunteers. Despite the size and breadth of its operations, peacekeeping's budget is less than one half of one percent of global military spending. 
Indeed, peace-keeping has proven to be a solid investment in global peace, security and prosperity.
Peacekeepers protect men, women and children from violence every day, often at great personal risk.
Surely, it becomes possible when there is strong international commitment.
Peace-keeping is a necessity and a hope for millions in conflict-affected situations around the world. That is why working together is the key to make peacekeeping more effective in protecting people and advancing peace.
Background
The United Nations this year celebrates the 71st anniversary of UN peacekeeping, a unique/dynamic instrument that rescue states involved in conflict transition to lasting peace.
The General Assembly, in its resolution 57/129, designated 29 May as the International Day of United Nations Peacekeepers. This is the date when in 1948 the first UN peacekeeping mission named the "United Nations Truce Supervision Organization", or UNTSO, began operations in Palestine. Tribute is paid on this particular day to the professionalism, dedication and courage of all the men and women serving in UN peacekeeping missions, and the UN honours the memory of those who have lost their lives in the cause of peace.
Since the first UN Peacekeeping mission was established in 1948, 3,800 military, police and civilian personnel have lost their lives in the service of peace as a result of acts of violence, accidents and disease. On 29 May, UN offices, alongside Member States and non-governmental organizations, hold solemn events to honour fallen peacekeepers.
At the UN Headquarters in New York, the Secretary-General presides over a wreath-laying ceremony in honour of all peacekeepers who lost their lives while serving under the UN flag. In addition, the Dag Hammarskjöld Medal is awarded posthumously to the peacekeepers who have fallen while serving in the cause of peace, during the preceding year.
The Day is used by the Missions to strengthen bonds with the local populations that they have been deployed to serve. They hold sporting events, school and orphanage visits, art and essay competitions, photo exhibits, neighborhood clean-ups, tree plantations, concerts, conferences and workshops on peace issues.
On 11th December 2002, the UN General Assembly designated 29th May as the International day of UN Peace-keepers. The day was first observed on 29th May 2993.
UN Peace-keepers are distinct and usually recognizable through display of the UN flag and the letters 'UN' on their motor vehicles, equipment and clothing including helmets and hats & caps all in blue color.
The United Nations Peace-keepers are a people – both police forces and civilians – from 125 countries, serving in 14 missions all over the world currently. They are duty-bound to protect civilians, disarm ex-combatants, ensure ceasefires, and safeguard human rights, the rules of law and supporting free and fair democracy. They also work hard to make sure women's voices are heard and growing in civilian, military and political life.
Indeed theirce is felt in every conflict zone theyare a constant know whoUN – arerelentlesssepeace-keepig operations/missions is the spending
Honouring 71 years of UN Peace-keeping
This year marks the 71st anniversary of United Nations peace-keeping operations, which began back in May 1948 with the adoption of UN Security Council Resolution 50, and the establishment of the UN Truce Supervision Organization (UNTSO). Since then, 71 peace-keeping operations have been authorized, and today there are more than 110,000 UN peace-keepers currently deployed in 14 operations around the world. 
In New York, on 24th May 2019, in commemoration of the International Day of Peace-keepers, the United Nations Secretary General awarded the Dag Hammarskjold medal posthumously to a Pakistani soldier, Naik Muhammad Naeem Raza, who embraced martyrdom on 27 January last year while serving in the UN Mission in the Democratic Republic of the Congo. Indeed it is a matter of great pride for every single member of the Pakistan society.
Pakistan has had a praiseworthy tradition of participating in UN peace-keeping and has been ranked among the world's top troop contributors which included over 200,000 men to 46 UN peacekeeping missions during the last sixty years.
Apart from the Pakistani, there were 119 other brave people who were honoured for the ultimate sacrifice made in the line of duty to uphold international peace and security in 2018 and early 2019.
The awardees included military and police personnel, international civil servants, and UN staff from 38 countries serving in 12 different UN Peacekeeping Operations around the world.
Here now is a little story-telling from my personal experiences of UN peace-keeping mission……
Early morning, the sun was not out yet…. middle of winter, freezing cold, probably minus 18 degrees Celsius …..I left my small abode in UN Khaki overcoat in my UN Land Cruiser….moving from Ilok, a little town in the Southern flank of Eastern Croatia, that is Kraijina … not far from the literally-razed-to-the-ground town of Vukovar on the Danube river…..going to the town of Beli Manastir in Baranija, northern flank of the same province – both under occupation of the Serbs.
This was Sector East of the UN Peace-keeping Mission in (former) Yugoslavia which I was holding then.
A Monday…..that fateful day…..awesome: didn't know then – humming a skylark, while shaving before a tiny half-intact mirror in my toilet, were not to take me, the blue-helmeted 'peace-keeper' UN officer, in to the dizzy heights of the blue sky – but to an endless abyss, metaphorically speaking though !
Unexpectedly spotted, a military camouflaged jeep that was following my UN vehicle got around mine from the left at a sharp bend as I was driving on the right at less than 40-kph, and overtook and turned 90 degrees and got in front of me and pulled to stop me.
Two Kalashnikov-rattling soldiers who got out of the jeep asked me pointblank to step out of the Land Cruiser for a thorough search and questioning. Jolted first but gotten cool as a UN man, I tried to explain the UN Mission mandate they could not do what was done. I was accused of carrying unlawful baggage in the vehicle including anti-Serbian propaganda material. I denied and objected. Just about then, I saw another military jeep with the Captain of Arkan Force called the 'black-berets' right across and another soldier coming right on me pointing his gun at my head as if ready to shoot.
[That is where I now pause and rest for the time being and keep the detailed exciting story of my being taken "hostage" for seventeen days in a freezing container for another time to be told in a different story-telling session… !!]
I pause because for one odd misnomer I could have gone for a duck kissing the icy hand…..and indeed I would have been a posthumous recipient of the UN Dag Hammarskjold medal !!!
[In black humour, I wonder now whether it would be a matter of honour & pride for (me and) my family.
In a corollary, though, I certainly do feel and remain proud to this day to have served the UN and its Peace-keeping Mission at a senior position; the experiences gained are immeasurable and invaluable.]
Since 1997 – the year I left the Mission – the UN and the world have been paying tributes to the UN peace-keeping men who lost their precious lives in harness to a great cause of service for peace-making, peace-building and peace-keeping.
Undeniably, the duty to peace-keeping in a UN Mission is demanding yet fulfilling on accomplishment. It is also multi-faceted and some are challenging and often life-threatening.
I recall having stepped into a mine on a causeway in Baranija and almost got killed but for the timely pull by my Indian lady Secretary at the nick of explosion.
But, still, the life and experiences of sorts have been very rewarding because of the extra and personal (out of duty) efforts and contribution that often gave spiritual contentment and one felt stronger and more committed to the strands of duty and responsibilities.
One such mentally rewarding episode came about when two years of unabated work and efforts to bring the two warring factions on to the negotiating table for an incredibly undoable session of face-to-face grilling leading to appeasement just before the whole thing could have grounded to a halt – the forgiving and forgetting nature of man taking the upper hand, so human so natural !!!
The entire episode took place when this scribe/author was deputed to the United Nations as a UNPA Sub-Sector Chief in the UN Peace-keeping Mission (Yugoslavia, 1993-97), and was able to help resolve a number of issues shrouded in a long-drawn Serbs-Croatian 'Conflict' by taking the cultural & human approach – that is, cultural diplomacy – in dealing with the involved parties with dignity & respect and NOT coercing any one into anything by the thrust of the UN mandate (!)
To be able to address a situation or resolve an issue, one best has to apply the normal human approach in the right spirit without preconception; that is, use the cultural means or the vehicle of culture to meet, understand, be friendly with no strings attached, be "diplomatic" and deal the matter/issue with an open mind. This where we feel 'culture' can defeat & win everything in life…. including especially intolerance & extremism….and, hence through cultural diplomacy.
Why today we need to use cultural diplomacy ?……having suffered the extreme-ordeal long since, we resolved to fight this head-on and move forward toward prosperity and mainly peace by extricating the country from the quicksand of insecurity … extremism, terrorism, radicalization, armed attacks, etc.
Same thing applies to making or building and keeping peace anywhere in the world for that matter.
Culture defines a way of life based on a set of values, beliefs and practices woven around and by the environment we live in and transmitted to us through historical experience. There are overlaps, influencing the patterns originating from external sources.
Cultural diplomacy, one might say with conviction, can also be described to be the most convincing and sustainable means to work with greater success on the 17-point UN-SDGs, that is the 'Sustainable Development Goals' of the United Nations, 2015-30, to transform the world….by first developing the "culture of peace".
Skillful use of "cultural diplomacy" can attain many tangible purposes toward betterment of life through various means reflective of all human activities, interaction and dialogue – the very basis of co-existence, needed badly in real sense & terms, to achieve the unachievable, to give cohesiveness & harmony to life anywhere in our beautiful world – for mitigation of misgivings, issues, conflicts & disasters. This is especially true for the purpose in a peace-keeping mission of the UN.
Another most significant aspect for tackling issues and conflicts of any kind is the element/question of fundamental and inalienable human rights which, in this regard, is the fulcrum of the UN peace-keeping mission and its mandate. In this context, the Universal Declaration of Human rights, drafted by different legal and cultural groups and adopted in 1948 by the United Nations General Assembly as a common standard of achievement for all peoples and nations, still holds good today like it did then.
Before concluding this treatise, le's use the occasion of UN Peace-keeping Day and dedicate John-Lennon's "imagination" to all those serving and having served the unique 'mission' with unique zeal:
"…Imagine there's no countries, it isn't hard to do,
Nothing to kill or die for, and no religion too,
Imagine all the people, living life in peace….

No need for greed or hunger, a brotherhood of man,
Imagine all the people, sharing all the world….."
The writer is a former senior career diplomat of Pakistan, and a permanent Ambassador of 'Mayors for Peace' International (Hiroshima)