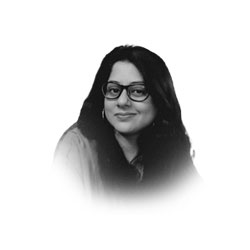 By: Nayab Iqbal
Child marriage, a result of deeply rooted traditional and customary practices, remains a widespread phenomenon worldwide, including in Pakistan. While both boys and girls are at risk of becoming the victims of child marriage, the ratio of girls being married earlier far outweighs that of boys. The Demographic and Health Survey 2017 of women in their early twenties suggested that 39.5% of them had been married before they turned 18. However, this figure does not take into account many girls committed to marriage without their consent before they reach the age of 18.
It is quite common for fathers, grandfathers, and the elderly to fix their daughters' marriages after they are born or before they reach the age to give their consent to a marital contract. A deep-rooted religious and cultural belief that "good" girls leave their marriage decisions to their elders still holds ground even among well-educated families.
The majority fails to realize that marriage is a union of two people as partners, which requires physical maturity, critical thinking, and sound decision-making skills by both parties to make the right decision for themselves.
Most families consider a girl child as a guest in their homes since the day she is born, and their ultimate goal is to prepare her to settle at her in-laws' home. A girl is considered to be a burden on her parents. Most parents prefer marrying off their daughters as early as possible to get rid of their social obligation and gain social acceptance. They think that they are doing their girl a favor by marrying her at the "right time," while in reality, they are signing her off for many physical and psychological struggles that she is to face all on her own.
Even in the 21st century, the masses fail to understand the consequences of child marriage. They do not realize how a child marriage robs girls of their childhood and better future prospects. Girls married at an earlier age are less likely to attain higher education and are more at risk of domestic violence and psychological and health issues. Young married girls are more at risk of dying from complications faced during childbirth than women in their 20s. According to a World Health Organization report, complications during childbirth continue to be a major cause of death among 15- to 19-year-old females, while pregnancy and childbirth-related complications are fairly low among 20- to 24-year-olds.
Moreover, early marriage deprives girls of their autonomy and the ability to make critical life decisions. Many families prefer bringing a young girl for their son because it is easier to control someone who lacks agency, voice, and decision-making abilities than an adult who understands her rights and is more likely to stand up for herself if she is treated unfairly. Girls marrying younger are more likely to be deprived of their freedom, including the choice to complete their education and the liberty to visit their own family and relatives in some cases. They are treated as commodities whose fate lies in the hands of others who can control them and manage their lives according to their desires.
Besides, as soon as a young girl is married, society starts treating her as an adult. She is expected to take all household responsibilities when she herself needs support, guidance, and protection. She is deprived of the carefree childhood days and is overburdened with responsibilities and never-ending societal expectations. Such girls are more at risk of facing psychological issues, such as depression. Their education is jeopardized, affecting their career prospects, intellectual and personal development, and their ability to reach their true potential later in their lives.
The majority fails to realize that marriage is a union of two people as partners, which requires physical maturity, critical thinking, and sound decision-making skills by both parties to make the right decision for themselves. On the other hand, early age marriages violate the concept of consent. Still, many people fail to understand that consent is a prerequisite for entering into a marriage. It requires both parties to be independent enough to accept or refuse a proposal as per their choice. Since a child is not mature enough to decide what is good or bad and acceptable or unacceptable, child marriage deprives an individual of their basic right to choose their life partner.
Although the government has taken serious steps to fight child marriage, there still exist loopholes in monitoring the implementation of the laws. Sindh is the only province that legally prohibits marriage below the age of 18 through the Child Marriage Restraint Act of 2013, while, the other provinces restrict the marriage of girls below 16.
However, despite being the first province to increase the minimum age of marriage for girls, Sindh has the highest rates of child marriages, which poses a serious question on the implementation of the law. The resistance against these laws, such as being termed "non-Islamic," is another struggle the government faces in eradicating child marriage from the country.
While the government is playing its part, it is the mindset that needs to change. It is high time we realize that instead of committing young girls to marry at an early age, we can do society a greater favor by letting them continue their education, become financially and intellectually independent, and decide for themselves. We must understand that girls who grow up to become independent, educated, physically and psychologically fit, and happy individuals can play a better role in society.
The writer is a Ph.D. scholar and an educationist. Currently, she works as an English Lecturer, Content Manager, and Freelance Writer. She can be reached on Twitter @NayabIqbal12