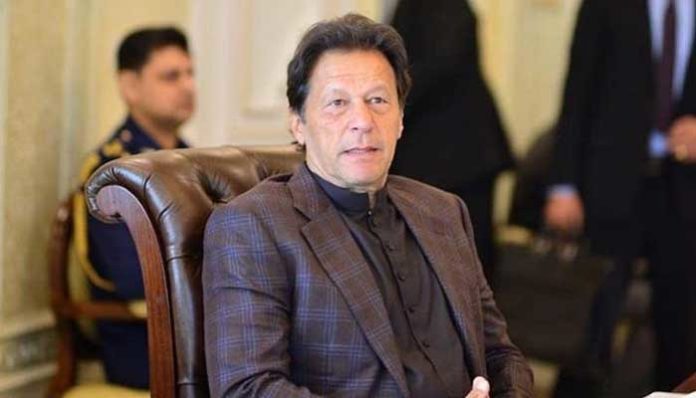 By: Asem Mustafa
The world is gripped in fear and people are rushing to centers to get vaccinated and Prime Minister Imran Khan in his video address to the nation appealed for taking precautionary measures.
The Prime Minister's appeal is coming at a time when the nation is struggling to contain the third wave of Coronavirus and its new UK variant, which is believed to be more lethal than the earlier strands.
The Prime Minister made it clear that locking down the nation is one solution but Pakistan with this approach will have its residents dying of hunger. The only thing as a nation to ward of the disease is to practice caution and limit the movement. Wearing the mask is an effective defense and the nation after braving the first two attacks from the virus has totally put the mask aside.
The situation is very alarming as the UK strand of the virus has already filled the hospital beds to near maximum and if the people don't realise what is coming then it is believed it would be too late. Prime Minister cited his own example that he managed to take precautionary measures during the first two waves. He contracted the virus as he let his guard down during the Senate election.
Prime Minister appeal to the masses had hope and caution at the same time urging the public to take care but at the same time stating the facts the vaccine is an expensive option.
Pakistan received the vaccine from China as a goodwill gesture and there has been no clarity how it is used. The world has made many of its citizens receiving the vaccine free of cost while in Pakistan the pharmaceutical companies are making the fight over the kill.
The vaccine is available for 10 US dollars in the international market; the money grubbing monsters in Pakistan who suck the blood out of the masses want to sell the vaccine at 60 US dollars.
There are billions on stake as so much money is eyed to be made in this business and everyone wants a piece in the pie. The dead bodies will pile up one after the other and the people-friendly approach that is harped day in and day out from the government will never get heard.
Prime Minister Imran Khan has been saying for decades about the plunderers of Pakistan. He has the world looking up to him and it is the time that he should get these looters by the neck and take the money on the name of the poor of Pakistan.
What more does the Prime Minister wants to know? The leading pharmaceutical companies control the market, which are owned by select few. Should they be encouraged to charge more or they should for once get employed for national duty and should be made to inject the vaccine free of cost. They should stand in with the nation if they are part of the nation.