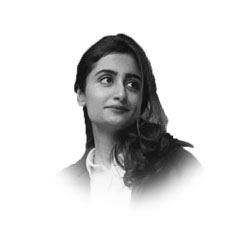 By: Rida Fatima
Humans are social animals which are to be distanced for collective benefit. However, such unnatural measures can take a toll on the mental health of the people, especially youth. Similarly, the current pandemic can transform into mental health strain if the energies of the youth are not utilized properly.
A mental health charity SANE warns of a looming mental health crisis. Their helpline has witnessed an 80% surge in the calls in just two weeks. There is excessive stress on the physical aspect of the Covid-19. Whereas, mental health is being overlooked. This unforeseen crisis has carried with it the seeds of anguish and anxiety. Coupled with isolation, these feelings give rise to mental strains leading to a 29% increase in mortality rates as observed by the SANE studies. Akin to that, there are economic and financial pressures among the people because of the fear of losing their jobs by being confined to their homes.
Thence, it is a high time for the governments to chalk out plans which can address this issue before it worsens. A simple yet productive quarantine project and hackathons for the youth can both boost their morale and engage them in decision making. Their ideas shall both fruitfully serve the decision makers and will channel their energies in a more constructive dimension. Most of the colleges and universities are not taking online classes and in such times, these competitions can serve us two-pronged advantages. Firstly, it will boost a number of ideas to combat the pandemic and secondly, it will engage the people to make them feel more connected.
A friend of mine in Berlin participated in such a hackathon which had various teams in it and they posited their projects and plans to devise out an online mechanism of coordination among the healthcare institutions, governments and the public so that the people can test themselves at home and coordinate it with the national and the international database. Such projects would not only aid the authorities but would create better acceptability and sustainability of the state based quarantine programs.
Coping with the virus is not as hard as it seems because such proactive and productive ideas for the people in quarantine will generate positive energy which the people are in a dire need of. The continual news of the escalating number of infected and dead is giving rise to new mental epidemics. Henceforth, the deterrence of fines might not stop the public from mental anxieties but such constructive ideas can mobilize optimism and create a robust mode of communication and problem-solving.
The writer is a freelancer and a student of Politics and International Relations, Quaid-I-Azam University, Islamabad. She can be reached at [email protected]