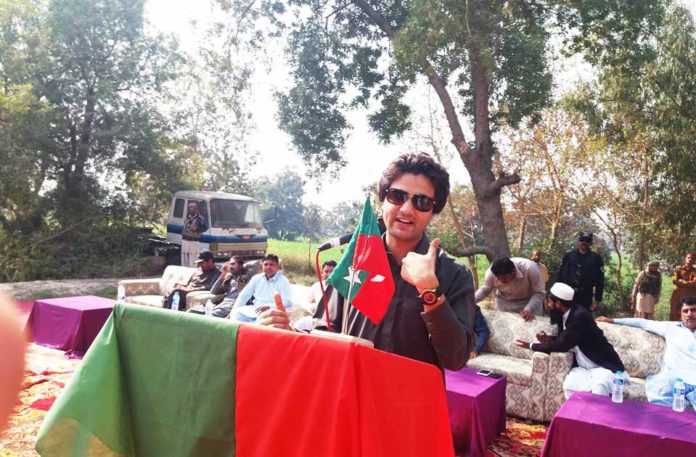 ISLAMABAD: It has been learned that a local PTI leader from Ghotki, Iftikhar Ahmed Khan Lund, who allegedly assaulted his driver a couple of months ago by an iron rod has been appointed as a human rights focal person for Sindh by the incumbent PTI government.
The notification issued on July 10, read that Minister Shireen Mazari has appointed Iftikhar Ahmed Lund as a focal person on the issues of human rights in Sindh.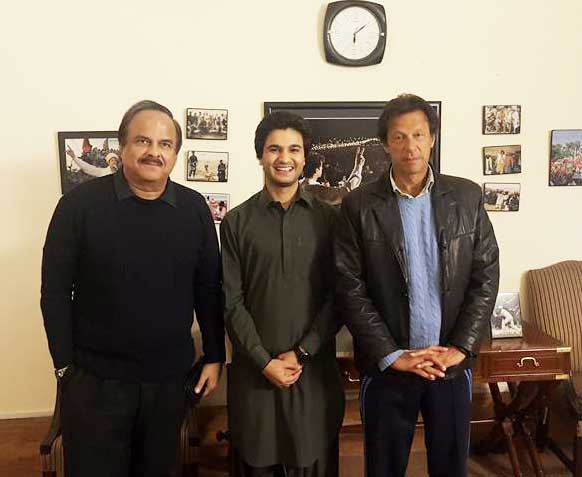 Mentioning that Lund will serve the ministry on bro bono bases, adds "He shall assist the office of the federal minister on the issues of human rights while keeping liaison with relevant stakeholders"
There has been lot of criticism on social media regarding the appointment, PTI government and specially the Human Rights Minister Shireen Mizari came under heavy criticism by social media users over this controversial step.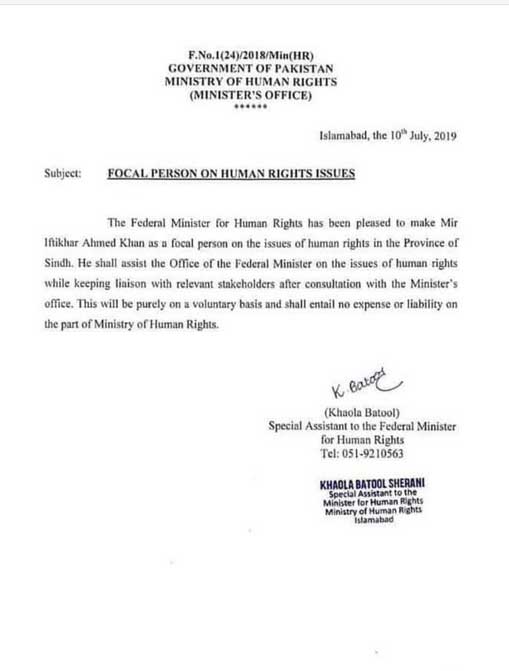 Prominent civil society activist and lawyer Mohammad Jibran Nasir took to twitter to record his protest against the appointment. In one of his tweet about this issue he said " So far the only qualification Iftikhar Lund seems to have is that he is the President for PTI Ghotki and Ghotki has its by-elections on 18th July. So he qualifies to be focal person on Human Rights despite allegations of torture and abuse against him? "
According to the details a van driver was allegedly assaulted and meted out cruel punishment in Ghotki on the orders of his employer Iftikhar Loond, a local Pakistan Tehreek-i-Insaf (PTI) leader, and three others.
Allah Rakhio, the victim, was brought injured to the Mirpur Mathelo hospital in Ghotki district by his son Zahid Hussain on Monday night. According to the son, Rakhio had had a disagreement with Shafiq Lund, following which he was called to Iftikhar's residence where he was mercilessly beaten up by Shafiq, Rafiq Lund and Mumtaz Ali Lund in Iftikhar's presence.
An injured Rakhio called Hussain who took him to the hospital, where he received eight stitches on his private parts. A video of Rakhio lying on his back on a stretcher and narrating his ordeal has since made the rounds on social media.
After the video of Lund beating his driver went viral, First Information Report (FIR) was filed at the Khanpur Mahar police station against Iftikhar, Mumtaz, Shafiq and Rafiq on the victim's complaint. The FIR was filed under Sections 324 (attempt to commit qatl-i-amd), 355 (assault or criminal force with intent to dishonour a person), 147 (punishment for rioting) and 143 (punishment for being member of unlawful assembly).