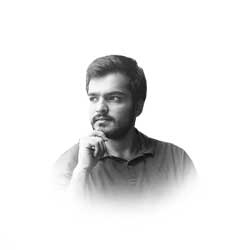 By: Abdul Wasay Ajmal
The relationship between India and China has seen sporadic turbulence throughout their shared history. After the partition, Nehru sought to establish cooperative relationship with China. Both countries, having aspirations to attain regional and great power status, sought to further their objectives through cooperation. This led to a series of high dignitaries' bilateral visits during the early 1950s in which mutual cooperation and economic development were the main themes.
Nehru's dream, however, was shattered when both countries went to war in 1962 over the disputed Himalayan border. A humiliating Indian defeat resulted in hiatus in the bonhomie. Post-Nehru, it was Rajiv Gandhi who picked up the baton and on his first visit to China in 1988, sought to reestablish friendly relations between the two countries. The relationship, however, soured with border skirmishes occurring in Depsang in 2013 culminating in the Doklam Standoff in 2017. Recent Summits held in Wuhan and Mahabalipuram have been an attempt to deescalate the situation but the current standoff in Ladakh has raised tensions with no signs of reinstituting status quo ante despite the Foreign Minister-level parleys. The fissures in this relationship are well entrenched having geopolitical, economic and military domains.
In the geopolitical domain, the World Order is in transition. Observers argue that the world is now moving towards a multipolar world with the US and China as the main poles. This transition process has further accelerated by the Covid-19 pandemic. The US national security strategy stipulates China as the major strategic competitor, challenging its global hegemony in world affairs. In this context, the US is propping up India to counterbalance China.The Sino-India contestation in Asia for regional order i.e bipolar vs unipolar has also set in. However, the Chinese influence in the region is growing owing to its ever increasing economic and military prowess. China Pakistan Economic Corridor, a flagship of the Belt and Road Initiative, is on the track. Multi domain cooperation between China and Bangladesh; with China recently selling submarines to Bangladesh thereby increasing her dependence on China in military affairs. Nepal under Chinese influence is exerting autonomy vis-à-vis India. China-Sri Lanka economic cooperation is also on an ascendant path, Chinese company CHEC investing $1.4 billion in expediting the port city of Colombo, a project which is estimated to bring in $13bn worth investments and 80,000 jobs. A proposed multi-billion strategic partnerships between China and Iran will further enhance China's influence in Iran vis-à-vis India. India views all these developments in its immediate neighborhood as steps undermining its influence in the region. Therefore, Indian policy allies itself with the US in order to counter the Chinese ambitions in South Asia. Upgrading the status of Quad, a strategic forum between Japan, India, Australia and US to ministerial level and India's active cooperation with US-likeminded countries in the Indo Pacific is to be seen in this context.
China continues to dominate the manufacturing sector, attracting major businesses around the world, promoting trade deals and mutual economic cooperation.
Economic Domain
Economic strength is considered to be one of the hard powers of any state. China's economic growth over the past 3 decades has been remarkable with average growth rate of over 6 percent. As of current statistics, China has a $13 trillion economy with global economic initiatives such as the Belt and Road project connecting over 60 countries. India on the other hand has a smaller economy of $2.179 trillion. Current Chinese trade with India is at a massive $89.6bn. While this trade is important for both the nations it is only 6 percent of China's total GDP, whereas, with India it is 13 percent thus making it important for India to maintain trade relations with China. India's trade deficit with China is $56.8bn as of 2019 statistics. China continues to dominate the manufacturing sector, attracting major businesses around the world, promoting trade deals and mutual economic cooperation. This creates a major impediment for Indian policymakers as it undermines its potential as a lucrative investment destination. Make in India, a flagship project launched with a vision to attract global investors could not flourish due to the dominating China market in the region. Economic prowess further poses a direct threat to India as increased Chinese military potential is a corollary of its economic strength.
In the military domain, the 1962 Sino-India war that resulted in a humiliating defeat to India is etched in the Indian memory. Both boast a massive military force with China being the third largest military power with a budget of $178bn followed by fourth largest military force India with a military budget of $61.5bn. As of 2019, China's military is 5 times bigger than India. Its superiority poses a direct threat to India as both share 3488 km contentious Line of Actual Control which is neither defined, delineated nor demarcated. This has led to multiple skirmishes or standoffs across such as Depsang (2013), Chumar (2014), Doklam Standoff (2017) and the most recent one in Eastern Laddakh which has the probability to mutate into a limited war. China is a nuclear power too with almost twice the number of nuclear stockpiles as compared to India. China's nuclear capability is the primary reason given by India for going nuclear in 1998. China is modernizing its military at a fast pace. According to defense analyst Pravin Sawhney, the Chinese capabilities in cyber, space and electromagnetic spectrum are unmatched by India.
The Sino-India power struggle is not a new phenomenon; under the prevailing global environment, the struggle for regional dominance between India and China will further complicate their relationship. China enjoys both military and economic dominance over India and continues to exert its influence. Geopolitical, economic and military irritants are likely to increase the probability of conflict in the near future. Indian policymakers view China as the primary rival towards their regional and global ambitions thus making the Sino-India struggle for regional dominance an enduring one.
The writer is a student at National Defense University, Islamabad. He can be reached at [email protected]