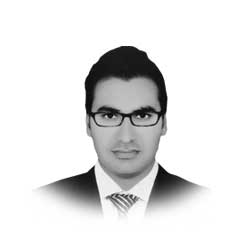 By: Wasim Shabbir
Realising the importance of education and its inevitability, government, through profound deliberations, in an intr-provincial meeting held on 7, September, 2020, has announced the reopening of educational institutions countrywide in three phases, from 15 september. Three phases are comprising of Universities, Colleges and Classes 9-12 to resume on September 15, classes from 6 to 8 to return on September 23 after a review and Primary schools to reopen on Sept 30 in the last phase. Federal Minister for Education Shafqat Mehmood declared this whole plan on Monday, nearly six months after the coronavirus pandemic sent millions of students home. 
General masses including the students of different levels, parents and owners of Private Schools and Colleges are hugely appreciating this rational decision of Government about reopening of schools. This step has certainly spurred the wave of happiness among students and given them hope to recontinue their studies without further loss.
The reopening of Schools, Colleges and Universities pertain basically to two reasons: first, the education of 40 million students across Pakistan was Continuously on grave risk for last 6 months which is a matter of great concern for higher educational authorities in Pakistan. Moreover the paramount significance of education can not be negated as it has direct hands in a country's betterment, progress, prosperity, research and development and we can not achieve any success unless we equip our generations with jewels of knowledge and education.
Second, since the Govt had allowed different markets, shops, plazas, gyms, restaurants, marriage halls, beauty parlours and offices to reopen, demands from Pakistan Private School Association (PPSA) especially those with low fees, gaining momentum day by day for the reopening of schools. On the contrary,five million students of high fee private schools have been lucky enough to resume their learning through online tutorials unlike low income private schools and Colleges with 35 million students strength were unable to manage online learning due to having scarce resources.  Private oweners of different educational institutions with low fees were of the view that if other various segments can be permitted to resume to their daily activities, then why only they are an exception. Majority of the them including teachers for not being  payed of their salaries had come under financial constraints due to constant closure of educational institutions, they added. Therefore, keeping these demands and coronavirus pandemic current situation into account, Government had to necessarily make the announcement of reopening of institutions. 
Denmark, with regard to reopening institutions, is the first country in Europe, which resumed to its educational activities on 15 April from class 2 to 12 with strict implementation of SOPs "Standard Operating Procedures" including their sectioning off into "micro groups" these groups also known as protective bubbles– arriving to schools at staggerd and alternative times, eating their lunch separately, having their own zones in the playground, washing their hands every two hours, wearing their masks off and on, cleaning their education equipments twice a day. Their desks were devided two metres apart and when possible, classes mostly held outside in an open atmosphere. Parents were not allowed on school property. The measures implemented so far appear to have been successful. 
Israel and then South Korea come in same line, reopening the institutions after Denmark, following the same measures including protective bubbles and they also appeared to have been successful upto a considerable extent. 
Indubitably, It is worth reopening educational institutions from 15 september, in Pakistan. As per current scenarios, It had become indispensable to resume to educational activities physically because; on the one hand, students' study was being affected badly, on the other hand, large number of students are not equipped and cognizant of virtual system of education. In addition, majority of them are deprived of Internet facility nor they possess electronics including computers, laptops, e-pads and android cells for this very purpose. Moreover, from class 1 to 8, it was totally impossible to impart them online education. Therefore, physically reopening of institutions was the need of this crucial time and undoubtedly it is a sagacious and prudent step by the Government.
However, there still exists myriads of problems at schools level that might become an hindrance to the implementation of preventive measures after the resumption of educational activities .As per various surveys, 55% of government Schools across Pakistan are deprived of basic facilities including, clean and filtered water, scarcity of rooms according to the strength of students, scanty of furniture including tables and chairs and that available are in ruined condition, less number of  washrooms and they are also contaminated, no proper system of sanitation, defiled buildings and disruption in electricity's supply. Furthermore, majority of students, studying in Government Schools, belong to poor families, so they can not afford masks on daily basis as per government instructions. It is quite difficult for the students from class 1 to 5 to maintain social distance as they haven't been used to this practice before, so moulding them for this is not an easy task. Punjab Teachere Union (PTU) has also objected to the proposal of reopening  that owing to a large number of students, it would not be possible to seat children away from each other at a safe distance, in accordance with the SOPs. Teachers, in addition, are also not willing and opposing to the orders of the Government to go for coronavirus test on their own expenses. 
Under such critical circumstances, reopening the institutions and practicing the SOPs is not out of danger zone. According to Pakistan Doctors Union, although, there is a dramatic decline in coronavirus pandemic cases, yet the risk is largely present until the anti-coronavirus vaccine is produced. Resumption of educational activities, may lead to 2nd and 3rd wave of coronavirus across country. Doctors are of the views that children immunity power is so low and they are proned to catch this virus speedily. Moreover, A young male or female teacher might be a corona patient but he or she is defending it just because of having high immunity power but unluckily, the virus can be transmitted to students and their health can be affected badly posing them serious life threats, they added. 
Nevertheless, the actual testing time of the Government and all of the employees of educationl institutions including teachers and others, will start after 15, as how far they would be successful in implementing SOPs at different levels of Schools, Colleges and Universities. As how far, the Government succeeds in ensuring the provision of required materials including sanitizers, temperature guns, masks, detergents and harpics to decontaminate washrooms, to all educational institutions that will accumulatively amount to a big fund of Rs. 8 arabs. Teachers will also have to play their decisive role in implementing the set SOPs especially those of Denmark model. They have to learn as how to develop a proper  sitting planes with 6 feet distance between tables or chairs. It will be the real exam for the teachers that how  strictly they make the students bound to wear masks, maintain distance, wash hands, clean their gadgets and keep the class room clean, whereas, they also not let the Students' strength  exceed 20 in a class at a time. 
To encapsulate,  federal government should help all provincial education departments to procure preventive  materials for decontamination of school and college buildings, provision of hand-washing facilities, medication facilities to treart and diagnose the students on the spot and   masks and sanitizers for students and teachers. Government should focus on completing preparatory work and put safety mechanisms in place before 15 September. The government needs to widely and consistently adopt and devise a comprehensive long-term strategy that is holistic and all encompassing, best at containing  coronavirus transmissions from teachers to students and from students to students.
The writer is working with Punjab Government Education Department, he can be reached at [email protected]