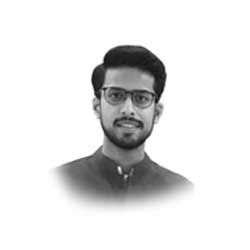 By: Muhammad Asad Zameer
Pakistan is a country with rising talent and inquisitive minds seeking opportunities to aid their ideas. Despite living in a country with a hazy image their innovative ideas are recognized worldwide. Not a while ago the mere idea of startup was alien to the people of Pakistan as it is a country that limits the horizons for its youth. However, over the span of the last few years, startup ecosystems in Pakistan have bolstered and covered many milestones. While anyone with a burning passion for an idea dreams to place it in action, there goes a lot of work and effort into it. From finding a space to unfold the idea in, till finding the right people to direct you through startup requires nurturing as a newborn baby. That is where incubators play a significant role. Incubators are like a catalyst that helps an idea grow. They provide facilities like a space to work in, financing, marketing assistance, and links to potential partners that could help. In a way, they provide all that a startup needs, so the person needn't worry about things that are out of his reach. Incubators allow startups to focus on their products solely to create the soundest possible version of it. Incubators remain a hub that mentors the youthful, amateur minds by being matched up with someone with a similar struggle. They help forge a connection with fellow startups that have or will face the same challenges. No matter how new and old the startup environment seems, with help and proper mentoring startup turns into a flourishing business with time. An incubator is a cushion to startups. It allows its growth and supports it.
In Pakistan, there has been a tremendous rise in startups and incubators have been a huge hand of help. Being keenly aware that our country lacks in providing a safety hub for the youth to spread their wings, in recent years there has been a groundbreaking increase in incubators. Now even universities have incubation centres where students from all over can get a space to work in. With such help startups don't have to focus on mundane tasks and responsibilities instead they seize the time to focus on setting the base layer of their business. While it may seem that incubators bear the entire burden, startups work equally hard. Incubators work on strengthening the bridge to success while startups focus on working down to the minute details to establish the bridge. In the forthcoming years, Pakistan will be home to many innovative solutions to present problems. In a conversation with Nabeel A. Qadeer, Director Entrepreneurship and Enterprise Development, PITB on how he perceives the startup ecosystem boosting, he said: "With investors showing more faith in Pakistani startups, this startup ecosystem is bound to grow to its full potential in the coming years." and indeed it will.
The writer is a student at Forman Christian College Lahore, he can be reached at [email protected]