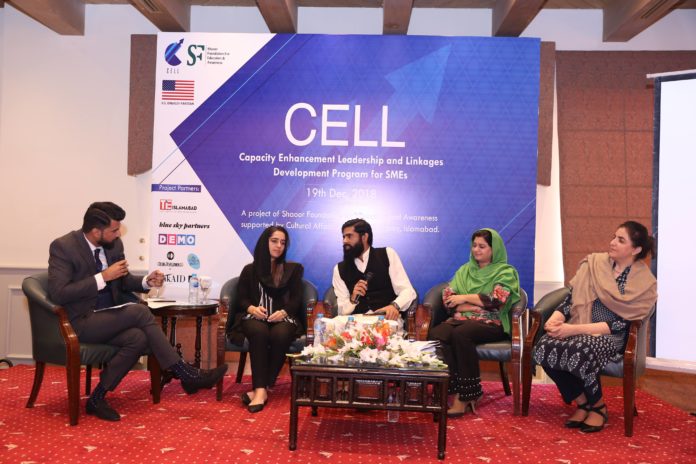 Shaoor foundation for Education and Awareness has recently launched a program for marginalised Micro SMEs from 13 districts of Pakistan. The program "Capacity Enhancement Leadership and Linkages Development Program for SMEs" was launched through a stakeholders meeting in which representatives from all major public and private sector stakeholders including SMEDA, SECP, Chamber of Commerce and Industry, ministry of planing and reforms, micro finance banks, AKHUWAT foundation , Ignite, journalists, officials from US Embassy Islamabad and key players of the SME Ecosystem.
CELL for SMEs is a two-year long project focusing on developing and enhancing the capacities of SMEs, create their innovative linkages and partnership for improved sustainable economic environment in Pakistan. The project is funded by the Cultural Affairs Office, US Embassy, Islamabad.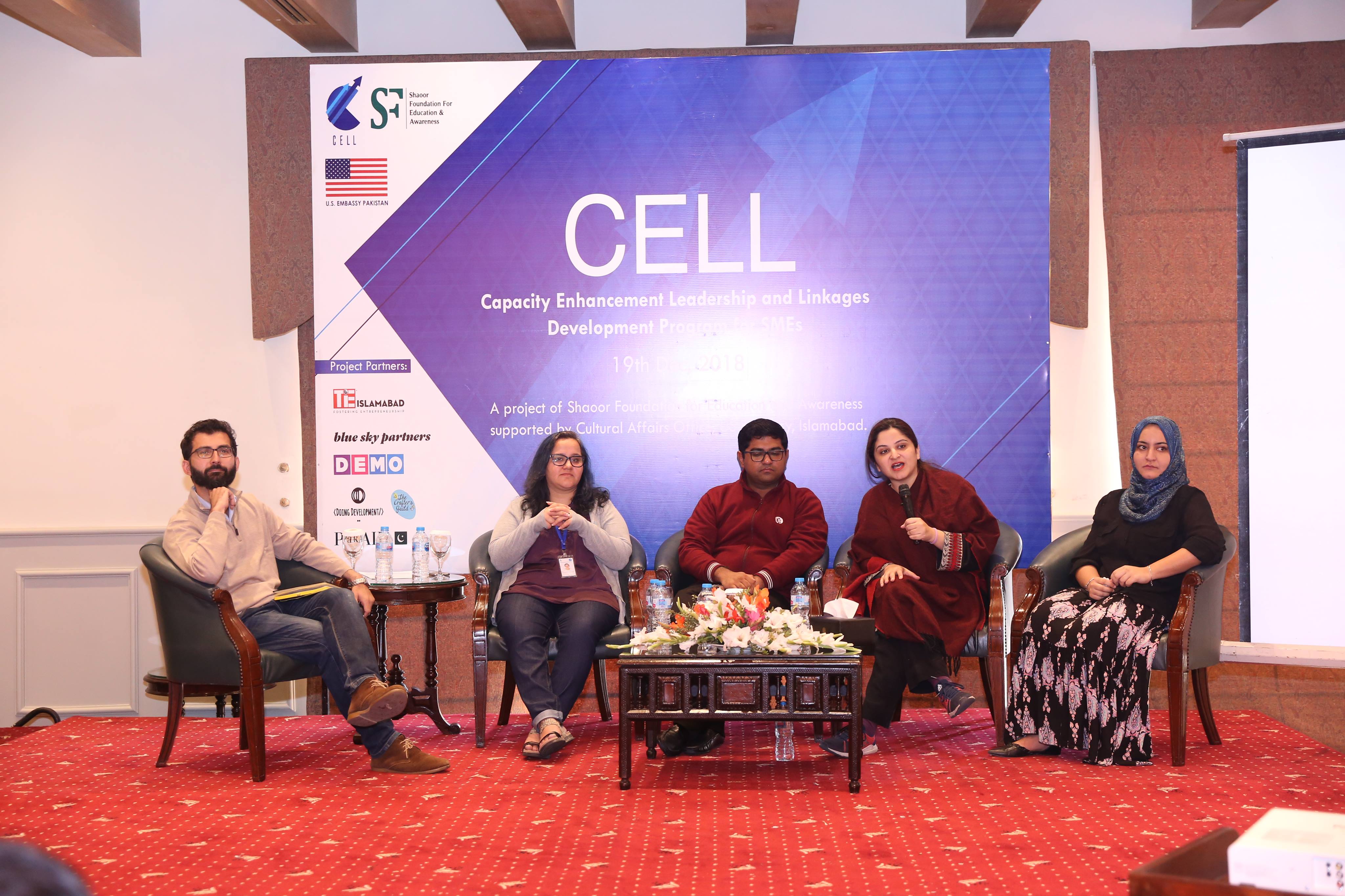 In the industrial development of a country the importance of the SME sector cannot be overemphasized. SMEs constitute nearly 90% of all the enterprises in Pakistan; employ 80% of the non-agricultural labor force; and their share in the annual GDP is 40%, approximately. However, unlike large enterprises in the formal sector, a small and medium enterprise is constrained by financial and other resources. Shaoor Foundation for Education and Awareness strongly believe that SME sector is the backbone of any economy. In a country like Pakistan where more than 60% of the population is rural based it is very important to enhance the capacities of rural centric SMEs to help them scale and contribute to the overall economic growth.
Program Manager – Ammara Kazi while giving her welcome remarks emphasised on the linkages development of marginalized SMEs with the Industry and academia to enhance their potential to help them contribute in to the economic development of the country.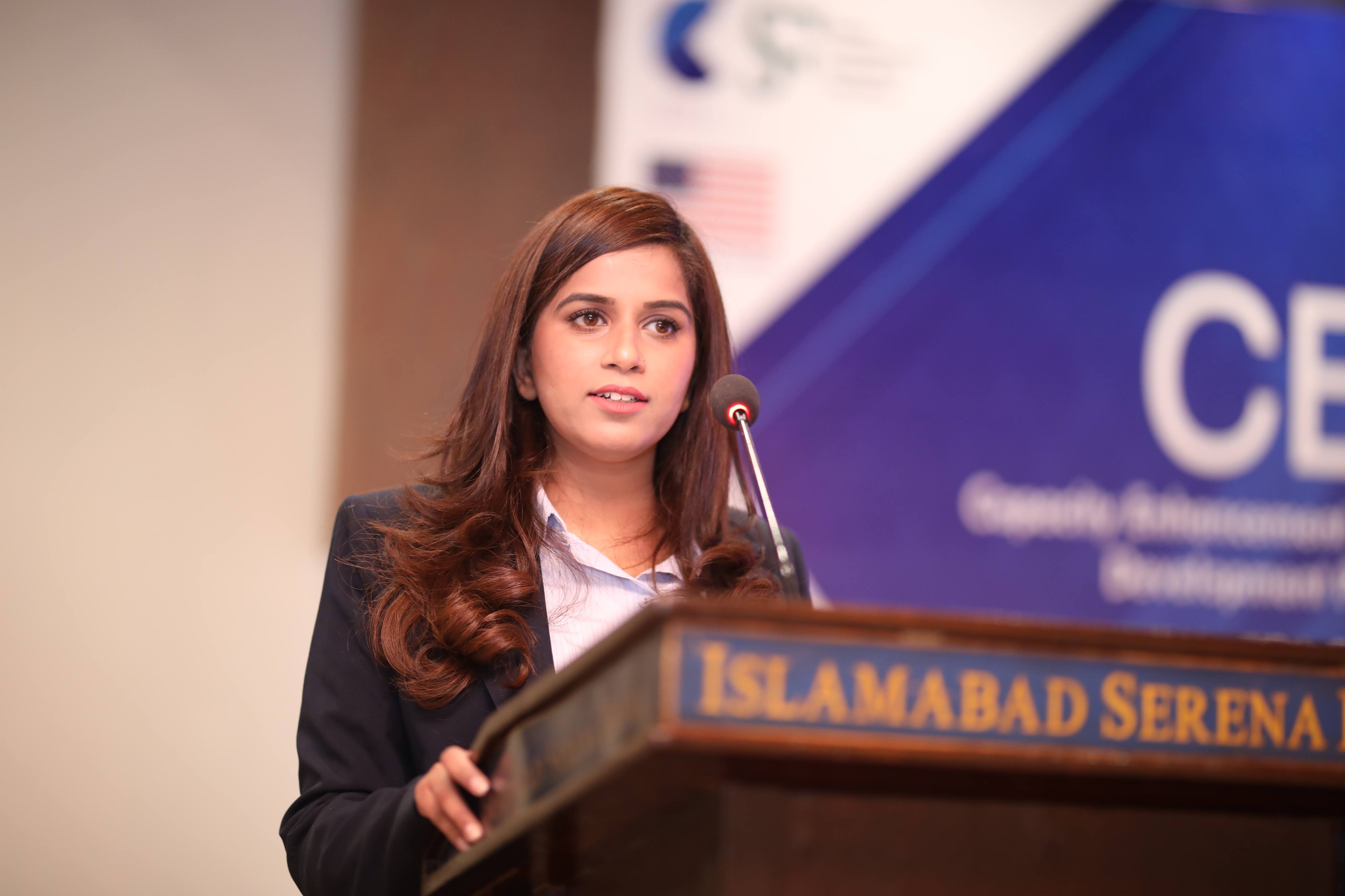 Director Programs – Taimur Rehman briefed the guests about SFEA's contributions in the entrepreneurial ecosystem specially from the rural centric.
Cultural Affairs Attaché, US Embassy Islamabad – Yoon Naam Appreciated Shaoor's efforts of enhancing entrepreneurial capacities and linkages development in rural centric.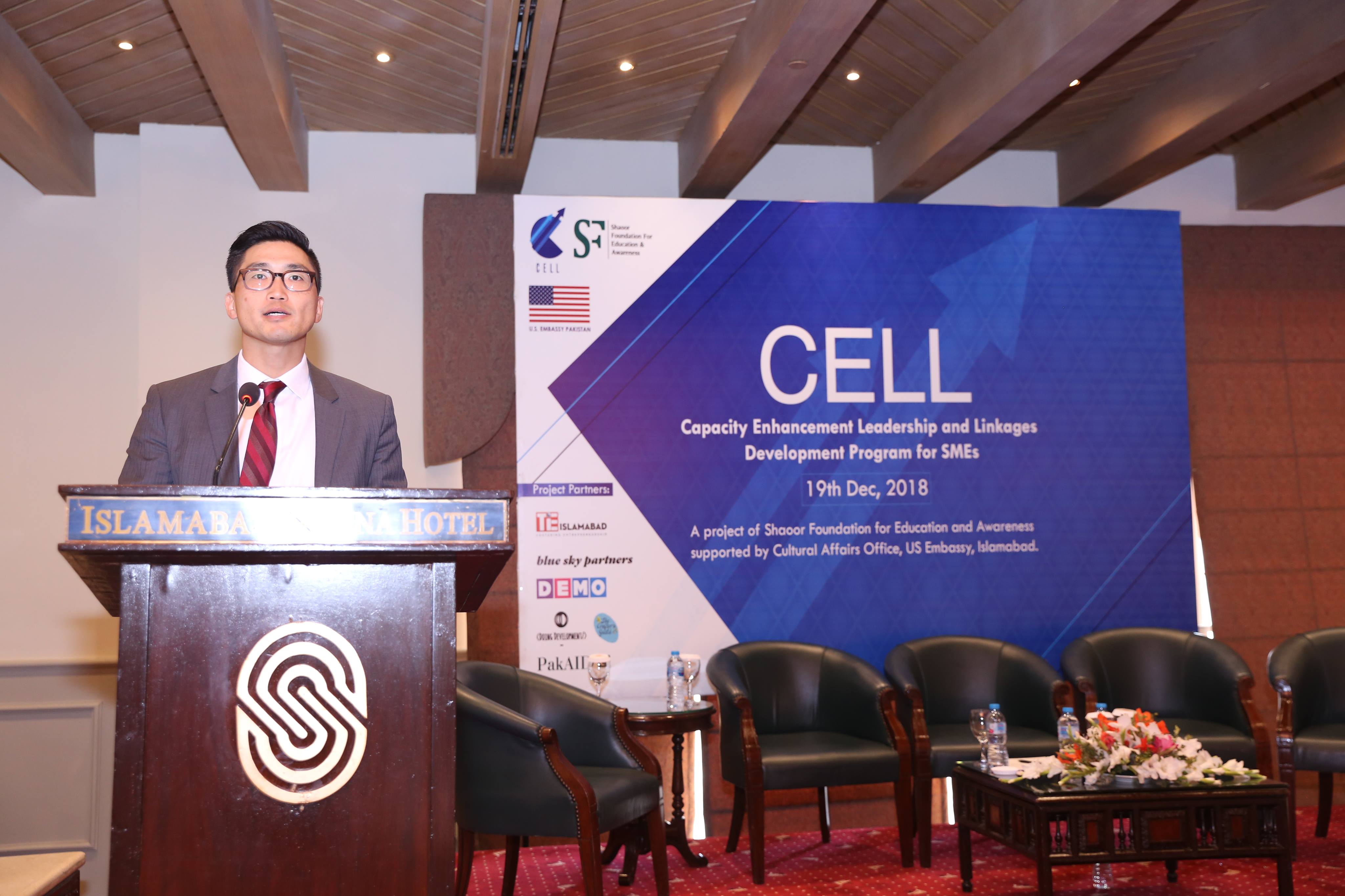 Executive Director SFEA – Syed Ali Hameed emphasised on strengthening each other's efforts made in the same direction to achieve better goals.
The purpose behind stakeholders meeting right before formally going into the field for the project CELL Development Program for SMEs was to learn from the experiences of those who have already worked for the SMEs on grassroot level and prospects of possible collaborations, this will not only enhance the project impact but also duplication of efforts will be avoided. Development sector is already doing a lot of work to boost the SME sector and it is very important to join hands to achieve bigger and better goals together.