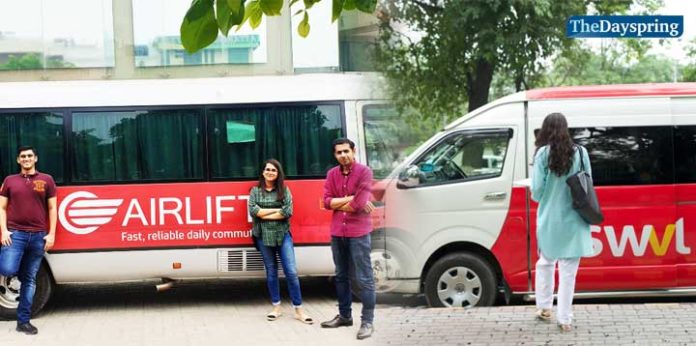 Web Desk
Karachi: It is revealed through a letter sent by Transport department of Sindh to the Regional Transport Authority asking them to stop technology-based transport companies Airlift and Swvl. According to the letter, these companies have started their services without a Vehicle Fitness Certificate and No Objection Certificate (NOC).
Secretary Transport Ghulam Abbas Detho has said that Airlift, Swvl and other similar companies are providing coaster facilities to customers using advanced technology and internet apps without acquiring root permits and vehicle fitness certificates, which is damaging the state exchequer.
In this regard, a notice has been sent to Nazar Hussain Shahani, secretary of the Regional Transport Authority stating that ordinary vehicles have been added to the service without being registered through any regulatory bodies. Traveling in such cars by the common people is a security risk, the notice says.
After online registration, the vehicles of the companies providing travel services to the consumers are operating on a commercial basis without a permit route, which is provided in section 2 (5), (20), section of the Motor Vehicle Ordinance 1965 (MWO) 39 and Section 40 violations. Lawsuits should be taken against these companies for the protection of the public and increase in government revenue. In the notification, the relevant authorities have also been instructed to inform the companies immediately about litigation.
While talking to media, Regional Transport Authority (RTA) Secretary Nazar Hussain Shahani, said that we have not received permission from the government to provide coaster service through online apps. They will be closed if no permission is granted.
On the other side, Executive Director of Airlift Pakistan Syed Maher Haider said that we will cooperate with the government and are committed to clear all the concerns of the Sindh government. We have received a letter from the Regional Transport Authority (RTA) and will be answering it soon. We cannot violate the law & will work together with the government to reduce the problem of transport in Karachi and implement whatever law exists in this regard.