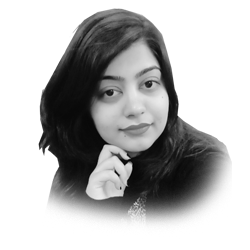 By: Areeba Tayyab
Considering the CM complaint portal and 24/7 depression helpline services to even Tax filing online through FBR, all these might be considered some interesting steps for improving citizens' lifestyle but is it all worth it? With the advancement in technology, people all around the globe are making cities smarter and making it more living friendly for their citizens. Smart cities are an amalgamation of informatics and technologies along with information to make the quality of living better. With all its wonderful aspect shining like a bedazzling start in front of us, the question implied "Are smart cities a smart idea for Pakistan".
Technology has always been a source of improving quality of life but in Pakistan we refrain from using too much technology and there are several reasons for it. The first and foremost reason is the lack of education and technical education in Pakistan. Although many suitable initiatives have been taken by the government, but majority of the population does not know how to use the technological tools. A lot of people cry over their fate when there are informed that Lahore Development Authority has an online system which helps you to identify the authentic registered housing schemes in Lahore. Sadly, most of the population is still not paying taxes because they are not able to understand the filer's portal.
Furthermore, there is a cultural restrain visible in our adult population, who consider technology as worship of evil gods. This might seem as an exaggeration overtone, but it is true that not many people install apps in their phones because they are not comfortable when the system asks them to allow them to access their data. We still live in a world where young girls are not allowed to make an email id or even to vote. Drawing straight forward comparisons, it seems as if smart city is eventually not so great of an idea for Pakistan.
In addition, one cannot deny the fact that budget plays a fundamental role in the development of smart cities. The Metro Bus, Orange Train, Go GREEN, CM complaint portal and many more have been great initiatives but with the heavy price. It seems as if one has to make a deal with the devil to utilize these luxuries in Pakistan. And an important aspect to mention is the enormous population that is not so easy to cater. The number of people in a city might not be catered in one stream and lack of resources in many cities of Pakistan can fail in ample supply of these technologies. We still have cities that do not have electricity supply, giving them a high-tech system will result in failure.
On the flip side, if we consider the smartest city Singapore, it has one of the best lighting systems of the world illuminating all the city. The city has smoke detectors in no smoking zones, and it becomes easy to identify it. Also, the city the best traffic system of the world. San Francisco has the best leadership in Energy and Environmental Design and SF parking that monitors parking spaces in the cities. In Barcelona, the rain detectors are activated to conserve water and use accordingly into the sprinklers. As smart these all might seem, one cannot deny the fact that many of these cities have limited population to cater and are very advance in their technical studies.
To declare smart cities as a not so smart idea for Pakistan will be an unjust decision. Despite all the problems the country faced over the last few years, one cannot deny that we have one of the largest populations to use social media and cell phone. With our younger generation equipped with all the use of these informatics and technologies, Pakistan can stand up as one of the smartest cities of the world. It is high time that the government invest on the technical education and equip the generation with the art of making life smarter by using technology in the right way. There should be training of the adult and older citizens for using advance technology and for the purpose ads and commercials should be displayed on electronic media. There should be filters and strong software systems so that the information cannot be breached easily. Let's make a quality life together and build ourselves a better nation.
The writer is Mphil in English Literature and can be reached at [email protected]