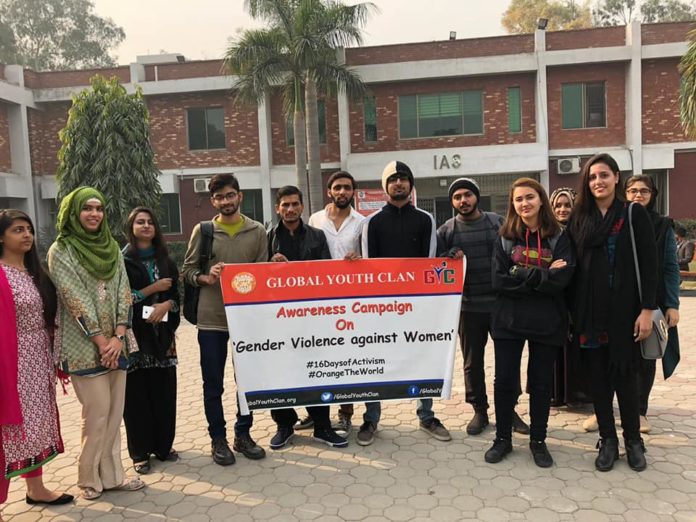 ISLAMABAD, 15th December, 2018: 16 Days of Activism a campaign starting from 25 November, the International Day for the Elimination of Violence against Women to 10 December, Human Rights Day,  is a time to galvanize action to end violence against women and girls around the world.

Global Youth Clan an organization organized several Campaigns & Awareness Walks on Gender-Based Violence in different Universities of Pakistan including, University of the Punjab Lahore, Institute of Modern Arts & Science Hyderabad, Superior University Lahore and Mehran University of Engineering and Technology Jamshoro.
Women and girls from all corners of the world continue to experience violence and abuse because such acts are often over looked and invisible to many, the survivors are routinely shamed into silence. Tragically, violence against women and girls is mainly perpetrated by men close to them, such as intimate partners and family members. In addition,violence is taking an increasing number of forms – ranging from verbal and sexual harassment in the streets to domestic violence.
"It is our core responsibility to educate our youth about Fundamental Rights of Women & Courage to oppose Gender Based Violence in Society." said Tahir Khattak, Chairman GYC.