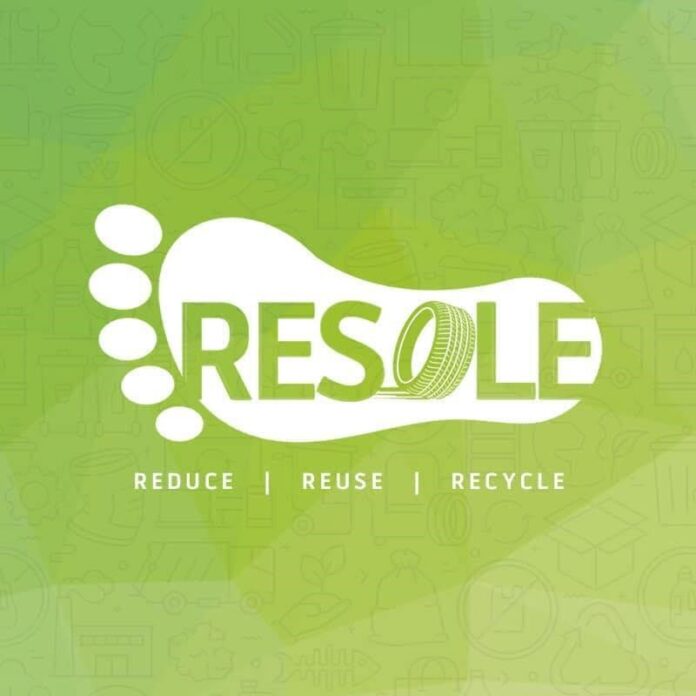 A startup named Resole launched successfully under the entrepreneurial umbrella of Superior University. Resole -a footwear brand under the 26th United Nations Climate Change Conference of the Parties (COP26). Superior University is one of the Universities from Pakistan who has secured seed funding for COP26 from ACP, British Council UK and this project is supervised by Assistant Director of Social Entrepreneurship Program CMACED Mr. Usman Sadiq & mentored by Global Outreach Manager of CMACED Ms. Hina Tariq. Resole is trying to control pollution by introducing an innovative solution. Naseer Abbas is the founder of Resole with the aim to control Air pollution by reducing tyre burning. People are using burning scraped tyres techniques to discard them in the furnace or when they come out to strike, those burning flames emit thick black smoke and that whole process of burning causes air pollution. Resole is transforming scraped tyres into recycled products such as shoes, belts, bags. The basic aim of this project is to protect the environment by reducing scraped tires smoke. Protecting environment and facilitating humans by providing them comfortable, durable and inexpensive shoes made by recycled scrapped tires.
COP26 – Youth Engagement Challenge Fund by British Council is a global seed funding competition. The theme of this competition was adaptation and resilience. 'Helping people, economies and the environment adapt and prepare for the impacts of climate change.' There were thousands of applications submitted for this challenge fund. In total 7 Social Entrepreneurship Program (SEP) projects qualified the first round and the project Re & Re (updated name – Resole), secured the first-ever seed funding round from the British Council.
It is the project of Social Entrepreneurship Program (SEP). Social Entrepreneurship Program (SEP) which is an altruistic unit of CMACED, is working actively on UNSDGs and developing communities, engaging youth and promoting Active Citizenship. It always aims to play a pivotal role in bringing positive social change within their communities and sensitize them towards real-life issues. They also provide international opportunities to their students for the programs like Future Leaders Connects British Council- UK and International study visit (ISV) for the countries like Egypt, UK and Thailand.