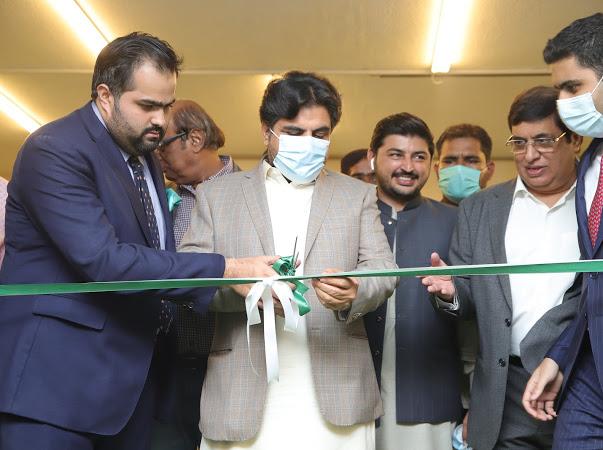 News Desk
KARACHI: Pakistan's first e-commerce solution empowering business owners and entrepreneurs has been launched with brand name AsaanDukaan by Techstirr (Pvt.) Ltd., a leading global information technology company in the port city of Karachi.
A launching ceremony of AsaanDukaan was held here and Syed Nasir Hussain Shah, Sindh provincial Minister for Local Government, Forest, Religious Affairs, Information, Housing & Town Planning atatended the ceremony as chief guest.
Techstirr's Chief Executive Officer (CEO), Abdur Rehman Chinoy while giving the inaugural address has highlighted the scope of Information Technology (IT) sector in the country and said it is high time for Pakistan to upgrade its digital infrastructure to boost the economy and create employment opportunities.
CEO Techstirr also said that Asaan Dukaan has been launched in Pakistan to empower entrepreneurs with a one-stop e-commerce solution. He reiterated that Techstirr aims to digitize the retail industry of Pakistan and, by brining over a million businesses into the digital realm.
The CEO further pledged Techstirr's support to the Government of Sindh and announced that the company will provide Asaan Dukaan free of cost to 10 stores nominated by the government. "We are living in the age of technology and it is time for business in Pakistan to adapt to the technological changes in order to be successful in the market," said CEO Chinoy.
Speaking on the occasion, guest of honor, Sindh provincial minister, Syed Nasir Hussain Shah lauded Techstirr's efforts in creating a digital infrastructure for the business community and entrepreneurs in Pakistan. He assured full support of Sindh government for the Asaan Dukaan initiative. "We welcome and appreciate the launch of Asaan Dukaan that will help entrepreneurs and business adapt to an easy business solution, especially during the ongoing COVID-19 pandemic," said Minister Nasir Hussain Shah.
The event ended on an extremely high note, with Techstirr CEO's concluding remarks in which he discussed that Techstirr aims for excellence and creating the best IT solutions for every industry.
Techstirr has offices in New York, London, Dubai, and has now started its operations in Karachi. The Tech giant aims to enrich Pakistan's IT sector with global expertise in Tech, Software Development, Digital Analytics, Cyber Security, and much more. The company works on facilitating organizations, businesses, and multinational enterprises with the latest strategic digital transformations. The company has a total of four offices worldwide and boasts employees from several nationalities. Techstirr's flagship office in Pakistan will be based in Karachi.