By: Bilal Sherani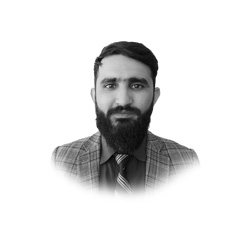 The FIFA World Cup is one of the world's biggest mega sports events and, on this basis alone, is worthy of analysis.  The 22nd men's football World Cup has begun in Qatar on November 20, 2022, and it will run until the final on December 18, Qatar's national day. The 32-country tournament is the first World Cup to be held in the Middle East and the Arab world. It will showcase Qatar in particular and the broader Gulf region in general to a truly international audience in ways that no other event could do.
Sports mega-events allow the countries to project an image that can attract entice as well as give the chance to gain credibility through national unity and international status. Doha's desire to host a large sporting event and benefit from its byproducts is evidenced by its bids for the 2016 and 2020 Olympics, the 2019 Athletics World Championships, and, of course, the 2022 World cup. The choice by the Qatar government to brand itself as a Gulf-based sporting hub is complemented by its wider initiatives. Qatar's foreign policy is in part defined by its location. It is located in the Middle East and, therefore, suffers from the so-called neighborhood effect. Its national image is associated with and affected by regional stereotypes of political instability, despite Qatar being less unstable than some of its neighbours. Secondly, given its limited hard power resources, Qatar is leaving no stone unturned to portray itself as a facilitator of global football. Moreover, like its giant neighbor Saudi Arabia, Qatar wants to diversify its economy to prevent over-reliance on natural resources. The visiting fans use local businesses, explore local tourism sites, and see what Qatar has to offer. So, the tournament presents Qatar as a possible future holiday destination and thereby boosts the nation's tourism industry.
Football fans around the globe are looking ahead to the action starting. Some will be anticipating France retaining their trophy, though others may feel five times world champion Brazil or Ronaldo's Portugal and Messi's Argentina are the winners in waiting. However, since the awarding of the competition to Doha in December 2010, there have been several forums and press releases calling for the boycott of the event, highlighting suspicions of corruption surrounding the bid itself, the poor treatment of migrant workers that have built the World Cups infrastructure, and the controversies around LGBTQ rights. 
However, at best, the western criticism of the decision to award games to Qatar fails to distinguish between truly repugnant regimes and merely flawed ones. At worst, it smacks of blind prejudice. They look t migrant workers in Qatar through a distorted lens. For one thing, the emirate is more open to foreign labour than America or any European country. Native Qataris make up only 12 percent of the population, a proportion supposedly more enlightened countries simply would not tolerate. in addition to that, the renowned English newspaper, Guardian, in 2021, reported that a staggering 6,500 migrant workers had died since the World Cup was awarded to Qatar, seeming to imply that the deaths were connected to the World Cup. It was misleading as the 6,500 figure refers to all deaths of migrant workers from South Asian countries, regardless of cause. The toll did include some construction-related deaths, but far more were from natural causes, including those among white-collar workers who had lived in Qatar.
Moreover, the claim that Qatar is a den of homophobia is also misleading.  There is nothing exceptional about Qatar's stance. In most commonwealth countries homosexuality is illegal, and many of these are Christian, not Muslim, states. Additionally, in Qatar sexuality is understood in terms of action rather than identity.  Under Qatari law, sexual relations outside of marriage and sodomy are both crimes, whether they are between a man and woman or same-sex couples.
Qatar is a young country. It was only founded in 1971 and it has developed dramatically in the last few decades. It's a fast-changing country, and that's partly because of hosting the World Cup.  The Middle East is full of fans but has never hosted the event before. Nor has any Muslim country. If the World Cup is ever to be held in such a place, Qatar is a perfectly good choice. No other sport comes close to football in its global reach. Therefore, let the world know about Muslim, Arab, and Qatari culture through this beautiful game.
---
The writer has a major in International relations from Quaid e Azam University, Islamabad, and seeks interest in sports and politics.