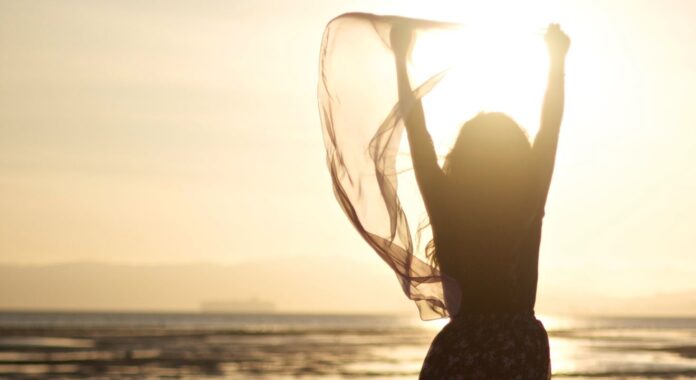 By: Zainab Ali Alvi
Pakistan has always been presented as a country where women are deprived of facilities, they face violence, discrimination and where nothing good is happening to them.
No one can deny that the women in Pakistan face problems. They face prejudice, biases, violence and assaults. They become victims of honour killings, acid attacks, domestic violence, sexual assaults and rapes.
I firmly believe that all this should be highlighted but at the same time, I also want the world to see those women who have achieved extraordinary positions in different fields of life by passing through all the hurdles.
Women like Saima Saleem, Marium Mukhtar, Pakistan's first fighter pilot who got martyrdom in the line of duty, Lieutenant-General Nigar Johar, ACCA topper Zara Naeem Dar are the true face of women in Pakistan.
Since the Minar-i-Pakistan incident, a negative atmosphere had spread across Pakistan about the status of women in society. Electronic, print and social media were flooded with the news, articles, and stories about the crimes against women
Not only National media International Media also gave coverage to the issue. It not only created a discouraging atmosphere but also spread fear among women.
Pakistan is not the only country suffering from these evils. All over the world, women face discrimination, violence and assaults. And, such brutal acts are inhuman and condemnable wherever and by whom they occur.
The media should not create an atmosphere in which parents start to fear the life and security of their daughter and prevent them from going outside of their homes.
A positive and encouraging environment, on the other hand, can support women empowerment.
By creating fear and by preventing women from expressing themselves in different fields of life, for example as a student, teacher, doctor, engineer, businesswoman, lawyer, player, politician or as a public servant and in many other fields, we cannot prevent them from violence, assaults and attacks.
As a student of psychology, I conducted a survey comprising a hundred women from different fields of life.
I considered students and working women from different professions that travel alone without any family member. The result was shocking. More than 80% of the women revealed that their parents expressed fear and anxiety and were far more worried about the safety of their daughters than they were before the recent wave of fear after the Minar-i-Pakistan incident. 70% of women revealed that their parents now wanted a family member to escort them to their destination.
Here, the focus is not on the way a female should travel to reach her destination but on how the negative atmosphere affected the women.
On the contrary, there was another story that made Pakistan proud.
It was of Saima Saleem, a differently-abled female FSP officer who gave a fitting reply to India through Pakistan's first right of reply and made the whole nation proud.
She delivered a powerful speech and presented the country's position in the United Nations General Assembly session. She is the first envoy at the United Nations to use braille and deliver a speech. She is also Pakistan's first visually impaired Civil Servant to address the United Nations, General Assembly. Her life is the epitome of courage, bravery and hard work. 
Saima Saleem, who was born on the 10th of August 1984, crossed all hurdles and became the first-ever blind civil servant of Pakistan. Not only that, she secured sixth position overall and first position among the female candidates.
Her life is a source of inspiration for people all over the world and especially for women in Pakistan. In front of her commitment, struggle and perseverance the government of Pakistan had to even amend the recruitment rules to pave the way for her to join Pakistan's Foreign Service (FSP).
She should have been given far more coverage on electronic, print and social media. Her example should have been used as a driving force to motivate women across Pakistan.
But my question is that did she get coverage as she should have been given? The answer is no.
It could have created a positive environment. Women could have taken inspiration from her. But, she disappeared from the limelight quickly.
Astonishingly, NGOs and organisations working in Pakistan in the name of women rights stitched lips at the remarkable presentation of Saima Saleem.
International media which hurries in reporting any misconduct with women in Pakistan with or without proof quickly did not give coverage to the inspirational story of Saima Salim.
We need to give hope to women instead of spreading negativity. They should be encouraged rather than being discouraged. The problems faced by women will only end if they are free to participate and contribute.
Lastly,  Saima Saleem deserves much more praise as she has achieved what many find difficult to imagine. No doubt she is the real face of Pakistani women. 
The writer is a student of Applied Psychology. She can be reached at [email protected]