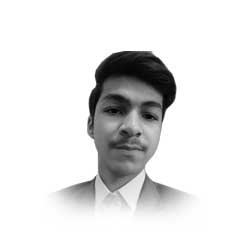 By: Muzaffar Khoso
Pakistan, which means land of pure and pious people's has been endowed with many blessings. Almighty Allah has showered his special blessings upon Pakistan. No one can deny the fact that Pakistan is a lovely and pretty country. It has world's most beautiful places to visit especially it's Northern areas and Kashmir, out of which Gilgit, Swat and Naran Kaghan are major points of interest for local as well as foreigner tourists. Kashmir is called paradise of the Earth and Swat valley is known as mini Switzerland. This beauty is matchless and inimitable. One who goes to these places once, desires to go there over and again as said "a thing of beauty is a joy forever."
Pakistan is one of the safest country for travelers. Every tourist before planning his trip, aims to choose a secure and risk-free destination. It remains the first priority of every excursionist to visit safe and tame countries in order to explore and make his tour significant and memorable. Tourists are not only told on by beauty but they also inculcate the affairs of the country, they're going to visit either it's safe or not. There are many countries more beautiful than Pakistan just like Iraq, Syria and Afghanistan although, they are bonny and good-looking but they don't attract visitors because of their current circumstances and situations in the country. However, Pakistan is attractive and alluring country in comparison to many other countries. It bewitchs a great number of tourists with it's beauty annually not only this but every tourist also feels easy and comfortable here. Not least but last, the peoples of Pakistan are very hospitable. They are friendly and welcoming, they give a warm-welcome to visitants and greet them with traditional foods and presents.
Every excursionist doesn't seek for beauty, many tourist have special interst in visiting historical and cultural heritages. Generally, developed countries don't have much historical places because as they make progress and development they update everything to the modren state of art and natural beauty is lost. Pakistan is rich in natural beauty, antiquated places are in thier original and civilized states for many decades. According to United Nations Educational, Scientific and Cultural Organization (UNESCO), there are many best cultural and classical heritages in Pakistan. Mohen-jo-Daro, Taxila, Lahore fort, Baltit fort, Rohtas and Shah Jahn mosque are worth mentioning. It is to say that none of Pakistan is expect historical places, you will find an ancient heritance in each nook and cranny of Pakistan. Therefore, many tourists are attracted to Pakistan for it's cultural and historical heritages. Pakistan's every part has a distinguishing culture and tradition.
On the other hand, Pakistan is home to 108 peaks above than 7000 meters including K-2 which is the second highest mountain in the world. Karakorm, Himalaya and Hindu Kush mountain ranges are located in Pakistan. The mountains and glaciers situated here are as stunning and pretty as a picture. Hence, the tourists having interest in visiting mountanious regions, visit Pakistan with great zeal and excitement. 
Along with natural beauty, historical and mountainous tourism, Pakistan also has many other places of concern such as, water activities, snow fall, means only can find both natural as well as religious and spiritual tourism in Pakistan. Mentally disordered peoples keep in hunt for sereneness and calmness. In this search, they start tourism and many of them succeed in finding peace and relaxation. When one gets physical and mental peace then one can easily acquire purpose of one's life. It is linked with religious tourism verily, peace lies in religion and faith in one God. Pakistan is an Islamic state and their exists many mosques, mausoleums and shrines across the country. Some of them are: Badshahi mosque,which is situated in Lahore and is one of the largest mosques in the world, Faisal mosque in Lahore. It also has a great number of shrines and saints. Thatta and Multan are well know for shrines, Multan is called city of saints. Wherefore, Pakistan lodestones a massive number of followers and supporters of Sufi saints.
Tourism is growing in Pakistan day by day. In past couple of years, tourism in Pakistan has increased upto 300 percent.Country's services like transportation, roads and medication play a vital role in influencing tourists. At the time, many tourist places are deprived of basic facilities. Due to lack of restaurants and cafeterias, at tourist points, tourists confront many difficulties and problems. Moreover, tourist points lack proper look after and security system. 
Tourism has multiple benefits. It increases the country economy and Gross domestic product (GDP) rate. It encourages international trade and commerce. It generates employment opportunities for the local peoples. The retrograde areas which were previously neglected by the government, come under focus of the government as tourism increases there. 
As far as we have seen that Pakistan has every type of tourist points. A tourist can enjoy the coldest to the hottest whether as he moves from Northern to Southern areas of Pakistan. In in a nutshell, Pakistan is an unexplored and hidden gem, it's beauty is inimitable. It doesn't need any whopping amount but only a little look after by the government. In recent few years Pakistan has invested a little on tourism department, Pakistan Tourism Development Corporation (PTDC), and tourism ratio rised to a great extent. Government ought to provide facilities to tourists and Pakistan will emanate as one of the hotspot of tourism in the world. Every country does her best to utilize the more and more ease and gifts to the tourist points in order to boost and intensify their country's economy. It is high time Pakistan should also made improvements and amendments to the tourist points like other countries and no doubt incumbent government Pakistan Tahreek e Insaf (PTI) is doing it's best.
The writer is a freelance columnist and student at LUMS.