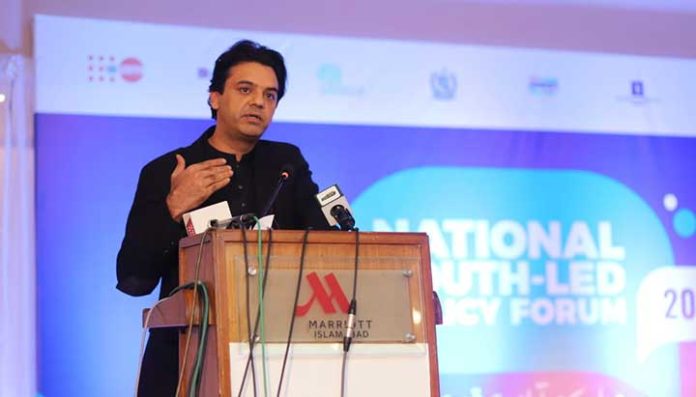 By: Our Reporter
ISLAMABAD: Special Assistant to Prime Minister on Youth Affairs, Usman Dar said that under the Kamyab Jawan Program's business loan scheme for youth,1.3 million applications were received and 0.3 million applications were refused for not fulfilling the age limit criterion. He was speaking to a 2 days youth-led policy forum jointly organised by UNDP, UNFPA and School of Leadership Foundation (SoLF) in Islamabad.
The maximum age limit is 45 years at the time of application submission. With the help of NADRA, It was easy for us to scrutinise the applicants of business loan scheme and we found 3 lac applicants were above 45 years of age, said Dar. Pointing towards the false applicants Usman Dar said that there is a dire need to change the mindset of society.
3 lac 50 thousand applicants have been called by the government's Kamyab Jawan office and most of them had no business plans, said Usman Dar.
Usman Dar also hinted at launching Youth Empowerment Card to support the jobless youth financially, with the help of it cardholder youth can get 8000 to 10,000 rupees monthly.
35000 young people are registered for the government's skills development program called (Hunermand Program) and the figure is not satisfactory as the government has allocated 30 billion rupees for this program, added Dar.