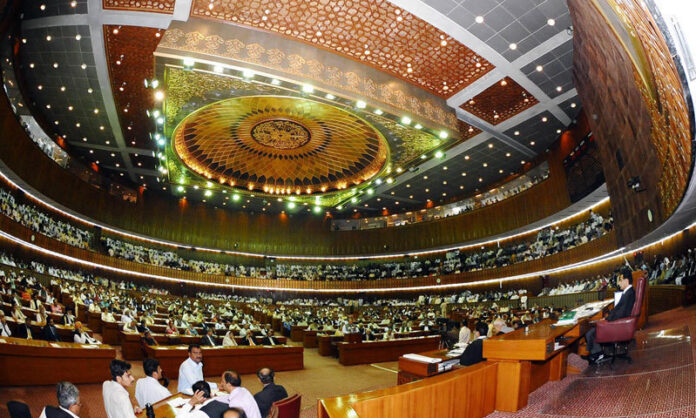 By: Asem Mustafa Awan
The dust has settled and much anticipated clash of the titans featuring former Prime Minister Yousaf Raza Gillani and many times Finance Minister Hafeez Sheikh resulted in the ex-Premier becoming the Senator from Islamabad. Despite this big up-set for the ruling party, the PTI too has managed to emerge as the majority party in the Upper House of the Parliament. Still, Gillani's victory has forced Prime Minister Imran Khan to go for a fresh vote of confidence. While there is enough to put a question mark on the credibility of the politicians featured in videos of wheeling and dealing, the sway of Premier Khan has also been tinted. It is also a severe blow to Khan's rule in the perspective of his ongoing conflict with the grand opposition agitating under the banner of the Pakistan Democratic Movement (PDM) as Yousaf Raza Gillani was the unanimous candidate of the anti-government alliance. Cricket hero-turned politician must realize the life-timers leading the PML-N and the PPP have joined hands for survival sake.
Gillani winning over Sheikh was also one-time PPP Finance Minister as well is also an indication of powers that be drawing new lines near China as against the US. Despite the fact that Yousaf Raza Gillani was punished from court and his premiership ended when he refused to write the letter for former President Asif Ali Zardari's asset recovery from the Swiss banks and the time for making that recovery is said to have lapsed. Gillani sons have been named in Haj scandal and Ephedrine references.
Abdul Hafeez Sheikh a banker by profession who has served a great deal of time with the International Monetary Fund and World Bank landed in Pakistan to give a boost to the nation economy. His boosters are not known but the fudged figures of United Nations tell about the poverty line, which has been on the rise. The public looks for relief, which is promised slogan of Imran Khan led government but this loss in the form of former premier making it to the Senate rings a danger bell. The mystery will always stay as what happened? How the incumbent government candidate did lost the poll?
The opposition after the victory is rightly saying as this is the beginning and Prime Minister Imran Khan will face further defeats as it is but the true representatives who have made government biting the dust.
The public on the whole had two matches to be jubilant about. What happens in the Upper House, how many horses and donkey are traded they had no concern. PSL provided them the entertainment for few hours and the next day is the same old routine.