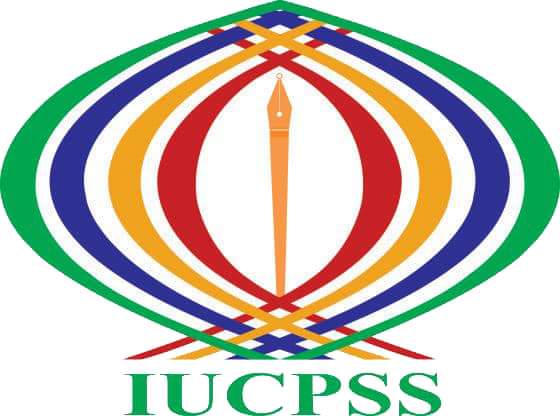 Islamabad: Vice Chancellors from 13 universities across Pakistan highlighted on empowerment of youth, teach the values of tolerance, peaceful living among different people and responsible citizenship among the youth while webinar organized by Inter University Consortium for Promotion of Social Sciences Pakistan in collaboration with Pakistan Academy of Letters and partner universities. The webinar organized on the topic 'Reshaping Pakistan's Future: Lessons from the Leadership of Quaid-e-Azam for Youth''.
Pakistani youth are talented but they required mentorship, education and training to play their vital role in nation building. The webinar organized in connection with International Youth Day 2020 included three sessions. In the first session, several youth representing universities put forward recommendations intend to effective management in university and youth empowerment as an effective section of society. In the second and third session, youth representatives shared these recommendations with the Vice Chancellors and Chairman of Pakistan Academy of Letters. Vice Chancellors praises the valuable recommendations and make sure their fully collaboration in efficient and vigorous implementation of these recommendations. The also accepted the proposal of awarding gold medal to talented students with extraordinary performance in co-curricular and sports on an annual basis.
The speakers of the webinar included Prof. Dr. Muhammad Ali Shah, Vice Chancellor Quaid-i-Azam University and Chairman Vice Chancellor Committee Pakistan , Prof. Dr. Muhammad Mukhtar Vice Chancellor National Skill University Islamabad, Prof. Dr Yousuf Khushk Chairman Pakistan Academy of Letters Islamabad, Prof. Dr Talat Naseer Pasha Vice Chancellor University of Education Lahore, Prof. Dr. Athar Mahboob Vice Chancellor Islamia University Bahawalpur, Prof. Dr Fateh Muhammad Burfat, Vice Chancellor University of Sindh Jamshoro, Prof. Dr Akhtar Baloch, Vice Chancellor Benazir Bhutto Shaheed University Lyari, Prof.Dr. Aslam Syed renowned Social Scientist, Germany, Prof.Dr.Asghar Zaidi, Vice Chancellor Government College University Lahore, Prof Dr. Razia Sultan, Vice Chancellor Shaheed Benazir Bhutto Women University Peshawar, Prof. Vali Uddin, Vice Chancellor Sir Syed University Engineering and Technology Karachi, Prof. Dr Saleem Mazhar Pro Vice Chancellor University of the Punjab Lahore and youth representatives Nayab Mir and Fareed Ahmad.
Muhammad Murtaza No­or, National Coordinator Inter University Consortium for Promotion of Social Sciences Pakistan, gave welcome remarks and Shabbir Hussain, Director Liaison Inter University Consortium conducted the proceeding of the webinar.
Senator Walid Iqbal while addressing the webinar highlighted the interaction between Quaid-e-Azam and Dr Allama Iqbal. He also advice that current leaders should follow the footstep of Quaid-e-Azam
Justice (retd) Nasira Javed Iqbal stressed on the significance of individual's contribution in progress and betterment of nations. She also talked about "when we talk about the term 'individual' we also count women as well." She briefly explained three terms "Ishq", "Khudi" and "Fard" by giving reference of Iqbal's poetry. Furthermore, she said that Pakistani youth is full of talent and potential but due to negligence and lack of opportunities, they are stuck to play any significant contribution.
Vice-Chancellor QAU Islamabad and Chairman Vice-Chancellors Committee of Pakistan Dr Mohammad Ali viewed on importance of education. He said that Quaid-e-Azam dedicated his own property to three educational institutions.
Former VC Sindh Madressatul Islam University and Quaid-e-Azam's biographer Muhammad Ali Shaikh emphasized on teaching values of patience, peaceful living and responsible citizenship among youth. Comstech Islamabad Coordinator General Dr Iqbal Chaudhry viewed that according to the vision of Quaid-e-Azam our youth should be skilled with modern knowledge and techniques. IUCPSS National Coordinator Murtaza Noor stressed collaborative efforts for empowering youth in every domain of life as per vision of the founder of the nation