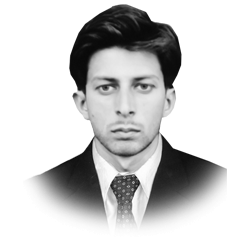 By: M. Shanawar Jura 
Indian occupied Kashmir has been facing atrocities by the Indian side from the decades. Now, this awfulness has inflamed because of the recent violent steps by the Modi government. Almost 60 days lock-down in the valley and the multiplication of the armed forces have threatened the region and its peace. On the other hand, prime minister Imran Khan is warning the world community and Indian side that war is not the solution. Further, all this situation has shown the rotten face of the Indian side. In the same context, this issue is growing high day by day which can be a pitfall for the world community and for peace of the region. Simply this issue should be resolved without any violent act. So there can be a number of ways to resolve this issue.
The first essential step in order to resolve this issue can be the table talks. But the question is that will India accept any kind of table talks? In this context, history has witnessed that many times India denied talking on this issue. But from the Pakistan side, the scenario was altogether different. While addressing to the council on foreign relations in USA prime minister Khan added that "whenever we ask to other countries and united nations to intervene and help to resolve the issue India says that it is our bilateral issue. But when we try to talk they say that there is nothing to talk about". Two nuclear powers are in front of each other and anything can happen he added more.
 The other pertinent expedient can be the mediation between both states by the world community and other influential countries. In this regard, the UN (United Nation Organization ) can play its role in the reconciliation and for the proper settlement of the discord. For this purpose, the US President Donald Trump said that he will play the role of a mediator but Indian side denied by saying that it is against the Shimla agreement as no third party can intervene in the matter. But the fact is that this agreement has been violated by India many times. India claims that it is a bilateral issue but still she is not ready to talk. Moreover, India has violated the cease-fire agreement many times which is the part of the Shimla agreement.
The third prominent option in this very context is diplomatic policy. The issue can be settled by the track one or track two diplomatic policy. In track one official makes discussions to resolve but in track two there can be other stakeholders to prevent and reassure the issue.
By wrapping, it is imperative to resolve this issue in a peaceful manner. The world community should understand that both the countries are nuclear powers and anything can happen which can ruin the peace of the region and the world as well. Further, both states should decide their disputes with carefully as we cannot afford the third world war.