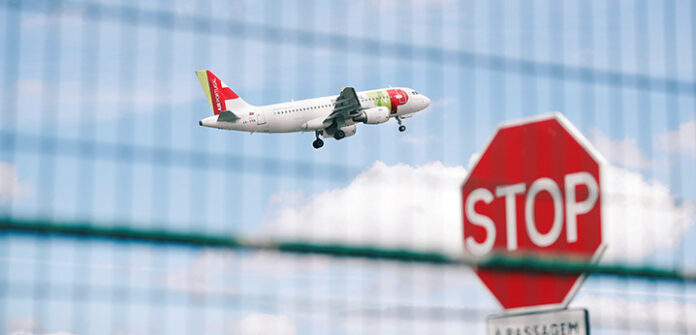 By: Zeeshan Javaid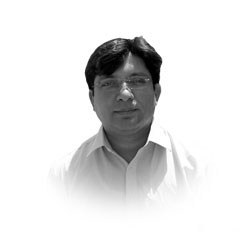 ISLAMABAD: While all countries have been vulnerable to disinformation during the escalating COVID-19 pandemic, South Africa's experience after the discovery of the latest variant named Omicron- is a particularly unique case that deserves special attention.
It is in fact the Proteas Scientists who announced last week spotting the genome of a new and potentially more contagious variant of SARS-CoV-2, but ultimately witnessed the world punishing South Africa by banning travel from it- terming it an act of vengeance for no reason or imposition of hybrid warfare, in other words, disinformation campaigns.
Till now, the world is clueless in calculating the economic damage it has suffered from this pandemic, there is universal consensus among economists that it will have severe negative impacts on the global economy.
The latest Covid-19 variant Omicron was identified on Nov. 25 by scientists in South Africa and has since been detected in more than 23 countries, including the U.S., which reported its first case on Dec. 1, 2021.
The variant Omicron, which was reported to the World Health Organization (WHO) by South Africa a couple of days ago, has more than 30 mutations to the spike protein alone.
According to WHO some of the mutations are associated with a decrease in antibody protection and higher transmission.
Once the latest variant Omicron of COVID-19 coronavirus pandemic by WHO, the entire world despite finding the facts about the origin of this newest variant, turned their canons this time towards a country with moderate economic development South Africa, who even played a positive role to protect the world while sharing the facts about newly discovered variant in an international traveler who landed at Johannesburg airport on November 21.
Reportedly in haste, the entire world was postured with misinformation that the said variant perhaps originated in Southern Africa, and once again chaos has been created which cause once again the imposition of international travel bans and other strict restrictions.
A consortium comprising of US intelligence agencies naming National Intelligence Council acknowledged in its report 'Global Trend 2040' that both developed and underdeveloped influencers are increasingly manipulating digital information and spreading disinformation to shape public views and achieve political objectives.
South Africa this time, through diplomatic channels internationally raised a voice against the immediate announcements made by the international community to restrict their citizens to travel South Africa without investigating this serious threat to facts and truth.
Following the international influencers and WHO guidelines, Pakistan like the number of other countries announced strict transportable restrictions for its citizens to travel South Africa and some of its neighboring Sub-Sahara African countries.
The international diplomatic channels in Pakistan expressed solidarity with South Africa against the recent announcement of travel restrictions made by international influencers, adding that 'this is indeed an embarrassment for a country who tried to save the world while taking the advanced diagnostic measures to discover the latest variant of COVID-19 pandemic', a senior diplomat read on condition of anonymity.
The High-Commissioner of South Africa to Pakistan, Mr. M Madikiza while speaking with this scribe in an acentric gathering called the recent announcements of restrictions and travel bans by international influencers and other friendly countries as 'unfair' and against the facts.
On behalf of the South Africa government, the diplomat Mr. Madikiza informed in response to a question that South Africa aligns itself with the World Health Organization's position on the latest travel bans.
He was of the view that the World Health Organization has pleaded with world leaders not to engage in knee-jerk reactions and has cautioned against the imposition of travel restrictions.
'We also note that new variants have been detected in other countries. Each of those cases has had no recent links with Southern Africa.
It's worth noting that the reaction to those countries is starkly different to cases in Southern Africa', he maintained.
The South Africa government strongly believed that this latest round of travel bans is akin to punishing the country for its advanced genomic sequencing and the ability to detect new variants quicker.
The High-Commissioner of South Africa to Pakistan added that an excellent science should be applauded and not punished, the global community needs collaboration and partnerships in the management of the COVID-19 Pandemic.
The COVID-19 pandemic exposed the weaknesses and political cleavages in international institutions, such as the World Health Organization (WHO) and United Nations, and called into question countries' ability and willingness to cooperate multilaterally to address common challenges beyond infectious disease, particularly climate change.
In an official statement of South Africa foreign affairs department, the said office explained that a combination of South Africa's capacity to test and its ramped-up vaccination program, backed up by the world-class scientific community, should give our global partners the comfort that we are doing as well as they are in managing the pandemic. South Africa follows and enforces globally recognized COVID-19 health protocols on travel.
The South African Minister, Naledi Pandor in her statement said that whilst her country respects the right of all countries to take the necessary precautionary measures to protect their citizens, the entire international community needs to remember that this pandemic requires collaboration and sharing of expertise, adding that 'Our immediate concern is the damage that these restrictions are causing to families, the travel and tourism industries and business', minister Pandor added.
In many countries, health systems are not adequately equipped to respond to this shift, which could increase human suffering. Periods of economic slowdown exacerbate those risks by straining public health systems and putting downward pressure on foreign assistance and private health investment.
The writer is a journalist based in Islamabad.