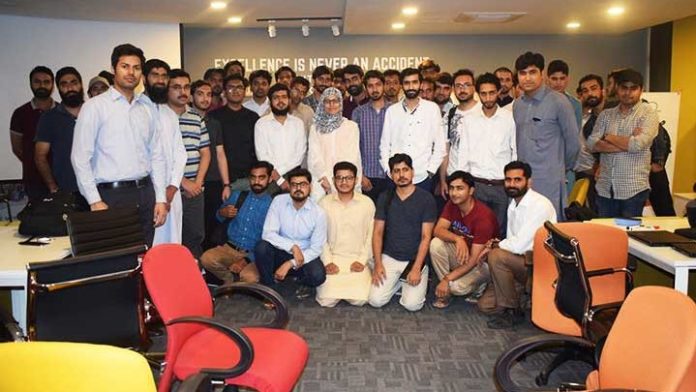 Islamabad: WordPress Islamabad organized second WordPress Islamabad meetup in National Incubation Center (NIC) Islamabad. Organizing team of WordPress Islamabad is conducting monthly meetups with recognition of WordPress.org. It is completely volunteer work to help and guide youth and provide a networking platform to similar minds. Meetups and workshops in this community are free for attendees.
Meetup started by event host Tahir Shahzad with brief introduction of community and its connectivity with other parts of the World. Umar Draz, full-stack web developer discussed why some people feel ashamed with WordPress and what the biased myths behind it are.
Realizing the need of community, organizing team had arranged three parallel workshops covering each level of expertise in WordPress. Mostly beginners and students were interested in" How to Install WordPress and Setup a simple Blog?" moderated by Danish Ali Malik. Second Workshop targeted programmers to address the need of WordPress plugins and "How to write a WordPress Plugin" moderated by Tahir Shahzad. Last but not the least, Shakir Ali covered the workshop about "Increasing Security and Performance of WordPress Website". Followed by workshops, networking session organized with aimed to provide an opportunity to connect with speakers and fellow attendees.