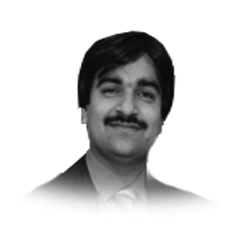 By: Khalil Dogar
According to the World Health Organization (WHO) figures there are about 1.3 billion smokers in the world and 20 billion cigarettes are sold every day. Smoking is declining in US and many others western countries. In USA smoking rate have decreased to almost half over the last three decades but it is on the rise in developing countries like Pakistan, India, Philippine, Thailand and Cambodia . In some developed countries in far East like Japan and China more than 60 % of male population smokes. One third of the world population smokes, 12 % of them are women and every day 100,000 kids are added to this number. Every year 5.6 million people die of tobacco/smoking related diseases. Every 6 second a current or former smoker dies and 70 % of smokers die younger than normal population. Smokers die 15 year younger than non-smokers. In 21st century, 1.3 billion people will die of smoking.
In 2016, Pakistan was the 8th largest tobacco growing country in the world and produced about 116,016 tons of tobacco. There is no provision in current law for estimating, monitoring and regulating the contents of cigarettes. Furthermore, there is no laboratory available in the country to monitor and evaluate the contents of cigarettes. These cigarettes contain the significant levels of chemicals and nicotine, its combustion in the presence of paper of cigarettes further increases its hazards. Cigarette smoking harms nearly every organ of the body, cause many diseases and reduces the health of smokers in general. Cigarette smoking is the leading preventable cause of death.
Pakistan is one of the fifteen countries worldwide with the heavy burden of tobacco related ill health issues. Based on World Health Organization's (WHO) 2013 standardized estimate of smoking prevalence, 31.08% of men, 5.8 % of women and 19.1% of Pakistan's adult population currently use tobacco in one form or another, while 10.7% youth (13.3% of boys, and 6.6% of girls) use tobacco products. Around 1000 to 1200 Pakistani children between ages of 6-15 years start smoking every day according to the Global Adult Tobacco Survey (GATS) results of 2015. Pakistan's population consists of 60% youth below the age of 25 where alarming statistics of young people getting addicted and at risk of tobacco related diseases.
The tobacco industry has always portrayed high figures of illicit trade to strengthen their business against tobacco control legislation and enforcement of laws. In 2016-17, Pakistan had reduced Federal Excise Duty (FED) on cigarette by 50% and introduced 3rd tier, arguing for increased scale of illicit trade, the regime has been controversial since the start. With the introduction of the 3rd tier taxation on cigarette in Pakistan, the prices of cigarettes dropped and consumption increased. The cigarette production hitting through the roof in FY 2018, accompanying a tax loss of over PKR 42.5 billion amid cigarettes are becoming cheaper by over 33 percent in real terms. It is estimated that if the government eliminates the lowest tax tier and brings the FED of the lower tier to PKR 40, it would raise significant additional tobacco tax revenue of PKR 18.4 billion a 20.9% increase from current tobacco tax revenue. As an added advantage, it would reduce cigarette consumption by 12.6% and reduce the number of smoking-related deaths among current and future smokers by 3.1% (a reduction of about 0.35 million people every year). Considering the fact that increase in dollar price has an effect of the increase in the price of basic goods for living like fruits and vegetables etc, whereas on the other hand, the prices of tobacco products are the same. We are still unable to get why this sector being ignored for an imposition of taxes who has been contributing a lot to increase the health cost and burden of diseases on our Nation. This has made cigarettes and other tobacco products within the reach of the children buying power. We urge the government to increase tobacco taxes and save our children.
Big Tobacco Industry caused a whopping 153 Billion Rupees loss to the National exchequer between 2016-19, by being awarded low tax rate and adjusting the prices of their most sold brands. Almost 90% of all brands consumed in Pakistan were taxed as "low" tiers under the previous tax system (FY 2016-17). If their prices had remained the same, most would have automatically been reclassified as "medium" (89% of them). However, we find that Big Tobacco companies made deliberate adjustments in prices resulted in a significant price reduction, causing in 88% of the market being taxed at the new lowest rate in the current tax system. After the introduction of third tier, around 160 Billion cigarettes were produced between May, 2017 to March; 2019. Big tobacco companies share 75% of the total market, which means they were able to sell 120 billion cigarettes in the same period. Loss of Revenue due to introduction of 3rd Tier (low tobacco taxes) is 77.85 billion rupees from 2016 to 2019. Loss of Revenue due to Price Adjustments is 75 billion rupees from 2018 to 2019.
Prime Minister Imran Khan has approved a plan to increase taxes on the cigarette manufacturing industry in the upcoming budget for 2019-20 in a bid to enhance revenue collection and discourage its use. The Prime minister also gave the go- ahead for imposing health tax of Rs.10 per pack of cigarette and earnings from that would be used by the health ministry on welfare projects. The Prime minister Imran Khan also gave approval for rolling back the third slab of federal excise duty introduced by the PML-N government, which brought down the duty and led to a reduction of billions of rupees in revenue collection. The Prime Minister had taken the lead in the initiative and stated that no one would be allowed to play with the health of people.
As described by Wikipedia World no tobacco day is observed around the world every year on 31 May. It is intended to encourage a 24-hour period of abstinence from all forms of tobacco consumption around the globe. The day is further intended to draw attention to the widespread prevalence of tobacco use and to negative health effects.  The member states of the World Health Organization (WHO) created World No Tobacco Day in 1987. In the past twenty one years, the day has been met with both enthusiasm and resistance around the globe from governments, public health organizations, smokers, growers, and the tobacco industry.
The writer is Manager Research & Communication, Society for the protection of the rights of the Child, SPARC, Islamabad