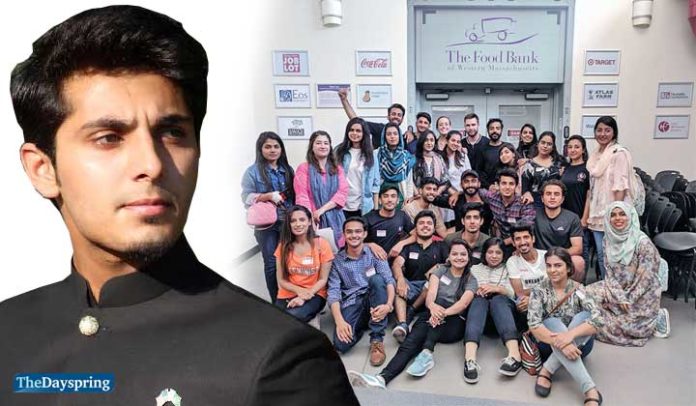 Pakistani youth is full of potential provided they are given the right direction, platform, and education. US State Department is contributing to empower Pakistani youth through different youth exchange programs being offered at different levels. One of the many programs is SUSI Ugrad that selects 30 talented young minds every year through a rigorous selection process, These 30 undergraduate young people are then taken to the US to study at University of Massachusetts, Amherst followed by various cultural and study visits.
The Dayspring has reached out to Ch. Sarmad Shahbaz Bhutta who has just returned from US after completing the SUSI program for the year 2019. Shahbaz is a student of Electrical Engineering at COMSATS University, Islamabad. He belongs to an under the privileged village of Chakwal i.e. Thoha Bahadar.
"I have been given this life-changing opportunity by the US state department that I couldn't be able to get otherwise. It had opened up new avenues for me in terms of ideas and knowledge that I gained during my stay in the US" he added. "The fellowship hadn't only given me knowledge but many good friends from US and Pakistan" he stated.
When asked about his family background and inspirations he mentioned his father Ch. Shahnaz Gul Bhutta and his elder brother Ch. Fahad Bhutta, he said these are the people who stood behind me to make me able to get this rare opportunity. "I am blessed to have a brother like him (Fahad) who misses no chance of lecturing me" Sarmad laughed, and said this is the thing that has opened up such possibilities for me.
When asked about the culture, people and norms of the United States, Sarmad added promptly
"I am quite impressed by all of these. The United States is a world within itself. Diverse people with diverse backgrounds and cultures reside in America. I would say that the people of the U.S. makes it what it is today. America is a liberal state where the freedom is in the air."
He second that "I spent my home-stay with an American family (Ted, Tess, and Elizabeth) and they were extremely caring, joyful and compassionate. It felt like I am living at my second home"
Sarmad speaking about the current Youth bulge in Pakistan said "The youth bulge in Pakistan can turn into a boon from bane, if government provides education, employment and entrepreneurship opportunities".
Already working on the Sustainable Development Goals in Pakistan, Sarmad urges and advocates for SDGs around the world. He visited many worthy places during his study tour among 4 cities. These landmarks include Harvard University, Massachusetts Institute of Technology, Massachusetts State House, United Nations Headquarters, The Capitol Building, and the White House. He represented Pakistan with the pride of Green and White Pakistani Flag.