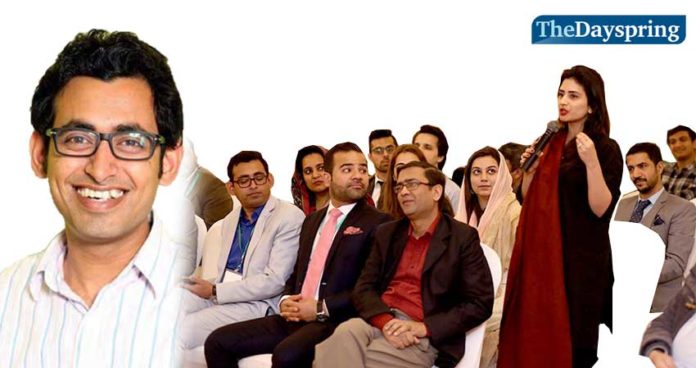 ISLAMABAD, 14th April 2019: Young Politicians Fellowship Programme concluded with an endorsement of the stance that the future of the politics and democracy lies on how political parties absorb the youth.
The Young Politicians' Fellowship Programme (YPFP), initiated by PILDAT/Tabeer is a prestigious programme of training and in-depth learning for young, active and passionate political party workers.The highly competitive fellowship programme is designed to provide a unique opportunity to selected young members, belonging to Pakistan's political parties, to tackle political challenges and opportunities and effectively contribute to policy reform. The fellowship, through high-level trainings and engagements, will facilitate selected fellows to connect, exchange experiences, and receive academic, practitioner and policy training to enrich their knowledge of the field of politics.
Addressing the concluding ceremony, Mr Ahmed Bilal Mehboob, President Pildat, introduced the programme and said that he believes that politics, democracy and legislature in the country depend on how political parties absorb the youth knocking at their doors.
Syed Talat Hussain renowed journalist also graced the occasion with the remarks: "Politics is a tough business. It is not conducive for young people at this point, but I see a political renaissance in the country".
"Young Politicians' Fellowship Programme could become a Future Politicians' Flagship Programme", Tallat added.
Khurram Jilani, Director Programme Tabeer said that Young Fellows of the programme are going to be change-makers in their political parties.
Mazhar Laghari, Political Party Lead at Tabeer/Pildat, while introducing the programme said that it was imperative to provide a direction to the youth who has a bright future in Pakistan. The ceremony was also attended by Senator Dr Ashok Kumar NP, Ms Romina Khurshid Alam, MNA PML-N, Ms Aliya Kamran, MNA MMA-P, and Tahir Khalil, Bureau Chief Islamabad, Jang.
Abdullah Dayo of Pakistan People's Party was announced as Fellow of the Cohort and awarded a Gold Memento, securing 87 percent marks while Fateh Ullah Khan Kundi of Jamiat Ulama-e -slam-Fazal and Sheikh Mushtaq Ahmed of Muttahida Qaumi Movement-Pakistan, received silver and bronze memento respectively. As many as 23 fellows belonging to different political parties were awarded fellowship certificates. The graduating cohort of YPFP March-April 2019, included Ahmed Umer Sohaib (PTI), Ms Alishae Khar (PTI), Dr Javeria Hayat Khan (PTI), Ms Palwasha Sajjad (PTI), Shafiq Ahmed Afridi (PTI), Barrister Aqeel Malik (PML-N), Ibraz Ajmal Butt (PML-N), Muhammad Tahir Shahzada (PML-N), Abdullah Dayo (PPP), Dawar Hameed (PPP), Faran Mahmood (PPP), Ms Mahin Akbar (PPP), Engr Qaiser Nawab (PPP), Akbar Dad Babar (JUI-F), Fateh Ullah Khan (JUI-F), Muhammad Bilal (JIP), Malik Arslan Ali Khan (PML), Sheikh Mushtaq Ahmed (MQM-P), Fida Ur Rehman (ANP), Mir Balach Khan (BNP-M), Ms Bilqees Abdul Shakoor (BAP), Ms Granaz Baloch (NP) and Waleed Bizenjo (NP).
From our Print Edition