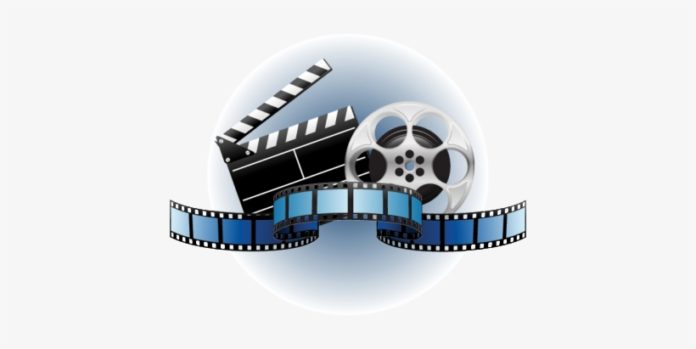 ---
One thing we never expected to experience is a global health crisis in the form of Coronavirus and to face a lockdown. To me, staying at home sounded like an unexpected vacation from the daily hectic routine. But, let's be honest, aren't we all feeling the lack of physical socialization right now? So far, like many others who are trying to hang onto the strands of sanity, I've chosen to spend some of my free time with amazing fictional characters.
The lockdown has given us the opportunity to keep catch up on all the movies and serials we didn't have the time to watch. If you've been wondering what to watch next, here are some of my favourite movies you can watch during the quarantine. Not to forget that there are some exciting and entertaining movies out there other than the currently most-hyped movie Contagion due to the display of very similar scenarios.
Cast: Daniel Craig, Chris Evans, Ana de Armas, Jamie Lee Curtis
If you're a fan of whodunnits then this movie is an absolute treat. With a talented ensemble, this murder mystery will keep you guessing. The story revolves around the family of the wealthy & eccentric Thrombey's after the loss of a patriarchal figure. A mysterious enlisting of a famous detective played by Craig only adds further suspicion among the already dysfunctional family.
Cast: Elisabeth Moss, Oliver Jackson-Cohen, Harriet Dyer
If you've watched Kevin Bacon's Hollow Man (2000) you might find the titular to have similar personalities. 2020's character Adrian Griffin, however, was a possessive, evil character compared to Kevin Bacon's Sebastian Caine who flipped personality when he realised that he couldn't reverse his experiment. The Invisible Man is the story of Cecilia who runs away from her abusive ex who stages his own suicide. With his ability to become invisible he returns back to her life to torment and to terrorize her.
Cast: Jake Gyllenhaal, Mark Ruffalo, Robert Downey Jr., Anthony Edwards
How amazing is it to see Mysterio, Iron Man and The Hulk in one movie? Although none of them is playing a superhero in this tale of the infamous Zodiac Killer, it is definitely a must-watch if you're a fan of any of these talented actors. Based on the true story of America's most notorious serial killer, we follow the lives of the journalists and the investigators who are in the hunt for an individual on a killing spree.
Cast: Simon Pegg, Nick Frost, Kate Ashfield, Lucy Davis, Dylan Moran
This British zom-com definitely needs to be added into your must watch-list. During a sudden Zombie apocalypse, what Shaun really wants to do is to go to the pub, have a beer and wait for it to blow over. Aren't we all waiting for it to blow over? Well, Shaun of the dead is one of my all-time favourites with hilarious clichés, awkward romances and crazy plans. It's one of the best zombie parodies out there.
Cast: Ivan Massagué, Zorion Eguileor, Antonia San Juan, Emilio Buale, Alexandra Masangkay
One of the most talked-about Spanish sci-fi, horror/thriller film is The Platform. After the success of the much-hyped La Casa De Papel (Money Heist), we are delivered with another eye-opening Spanish creation. Goreng is the newest resident in The Hole and he wakes up in a tower-style facility where food is delivered from top to bottom on a platform where the remnants of food from the top floor residents are gradually passed down to the lower residents. There are rules to abide to survive and the residents are periodically switched randomly between its many floors.
Cast: Domhnall Gleeson, Alicia Vikander, Oscar Isaac
This sci-fi masterpiece makes us question Artificial Intelligence once again. Caleb, a young programmer gets the opportunity to be a part of a somewhat strange science experiment at a secluded location. The excited programmer wins an office contest to spend a week at the residence of his reclusive CEO. Caleb is assigned to conduct a Turing Test to a female humanoid robot with Artificial Intelligence named Ava. The test would be a success only if Caleb forgets that Ava isn't human during their sessions.
Cast: Samara Weaving, Adam Brody, Mark O'Brien, Henry Czerny, Andie MacDowell
If you think that you're in-laws are crazy, then think again. At least they won't be like Grace's who makes her play a game of cards on the night of her wedding as a part of family tradition. Only to end up getting hunted by her in-laws while she struggles to endure "The Hunt" until the dawn if she wants to live. This dark comedy will make you laugh even with all of the blood and gore.
Bonus
Cast: Engin Altan Duzyatan, Hulya Darcan, Cengiz Coskun, Nurettin Sonmez, Celal Al
If you're in the mood to start binge-watching a series, then this Turkish delight is a definite must-watch. I Although I was suggesting movies I simply couldn't resist myself not to include this television series. Ertugrul is a historical fiction series based on the history of the Muslim Oghuz Turks who fought against the invading Mongols, Christian Byzantines and the Knights Templar. It's the tale of a warrior, a heroic leader, the father of the Osman who founded the Ottoman Empire.