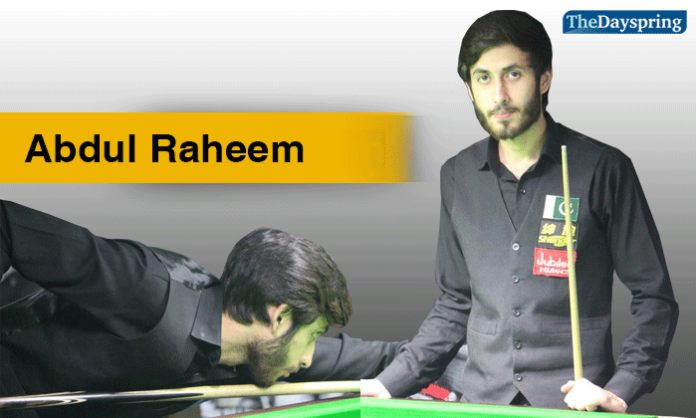 RAWALPINDI, February, 2019: Abdul Raheem continued with his fine form and grabbed divisional snooker championship concluded at the Snooker Point in Rawalpindi on 18 January, Friday. Around 100 cueists from Rawalpindi division took part in the tournament which ended up with some astounding matches.
Abdul Raheem bags the winning prize – a Honda CD-70 bike after beating Muhammad Saleem from Dadyal (Kashmir) by 5-4.
Talking to the "The Dayspring" Abdul Raheem said  'To me every single match of the game was as serious and crucial as it was a final match. Behind my success is my hard work and i give credit to the Shender Snooker Academy Rawalpindi which serves as a nursery to me' he added.
Abdul Raheem holds many other titles too, he stood world number 3 in the junior category in world championship played in Saint Petersburg, Russia in 2015 and remained Punjab number 1 in 2015 and Pakistan number 2 in the same year.