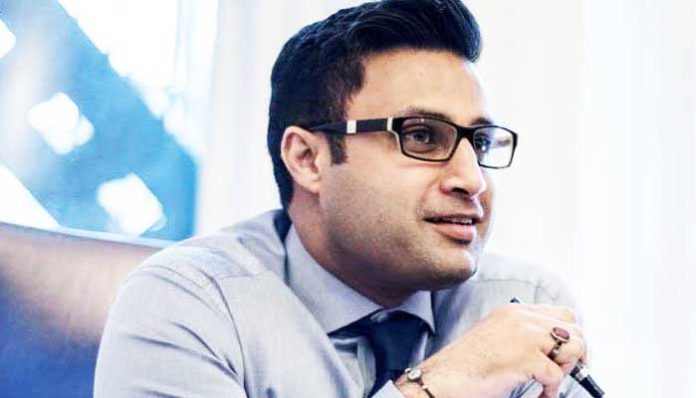 ISLAMABAD, (APP – April, 2019 ) : A 15-member Human Resource Development Advisory Council ( HRDAC ) being set up to formulate a comprehensive strategy for training of the country's youth at par with global standards.
Special Assistant to Prime Minister on Overseas Pakistanis and Human Resource Development Sayed Zulfikar Abbas Bukhari revealed this on the sidelines of the 'Pakistan Summit'. Talking to media, he said the policy makers and revolutionary educationists including locals as well as overseas Pakistanis would be hired for the council to prepare adept youth following international standards.
The country may generate around 4.5 million unemployed youth in the next three years and all the stakeholders have to work collectively for the purpose to avert that crisis like situation.
Bukhari underlined the need for inclusion of vocational and technical subjects in the regular curriculum to produce skilled workforce for meeting international and national job markets' demand.
Previously, the country could not leverage its women workforce potential and gave less attention to their skill development, he regretted and added that the United Kingdom had offered jobs in Nursing trade in the past but unfortunately, not a single female went there for employment.
He said the government would study Philippines model, which uplifted its economy by utilizing this segment of society, to equip them with required skill-set.
The education ministry was working relentlessly to introduce uniform education policy as it was imperative to materialize the development goals set by the government, he said.
Bukhari said the past governments did not pay heed to ameliorate the social infrastructure and gross domestic product's allocation for education and health were also minimal as compare to the developed countries. The economy was directly proportional to employment and education was a key to national development, he added.