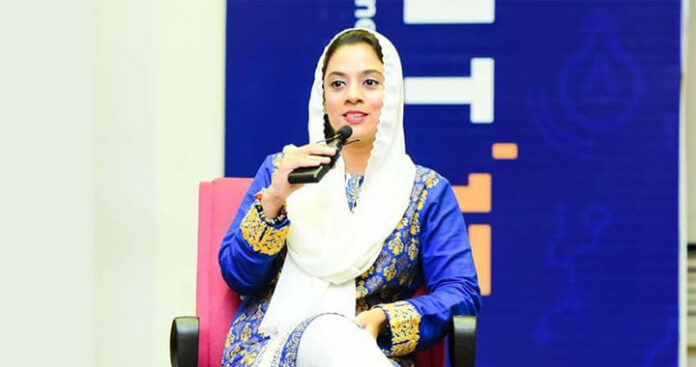 By: Maleeha Khan
Anum Shakeel, Manager Communications & Disruption of Golootlo Won the Digital Leader Category in the Globant Awards: Women that Build Edition 2021
Globant recognized 50 women from 11 countries among 1,000 candidates from 27 different nations for their impactful work in the IT sector. Anum Shakeel was selected as the digital leader winner in Pakistan.
The Ceremony featured renowned speakers such as Linda Rottenberg, Co-founder & CEO at Endeavor; Payal Manan Rajpal, South Asia Head of Robotex International & Director of Robotex India; Amber Anderson, Founder & CEO at Tote + Pears; and Dora Kamu, Mindfulness Meditation Teacher at Headspace.
Golootlo – Pakistan's fastest growing fintech with a focus on digital payments, celebrates Anum Shakeel, after being named a winner of the Women that Build Awards 2021 in Pakistan. The award is part of Globant's initiative to change the reality of the IT industry and reduce the gender gap by providing more visibility to women that generate and contribute to creating a profound impact in the technology sector. This edition of the awards counted with more than 1,000 candidates and 63 supporting organizations all over the world. To see the full list of local winners in each country, visit www.womenawards.globant.com
Anum Shakeel was selected from thousands of applicants as a winner in the digital leader category in Pakistan. That recognizes Innovative women who are leaders in their organizations and who have been impacting change in the IT industry for at least 10 years.
"I am extremely happy to receive the "Women that Builds Award" instituted by Globant. It is nothing less than an absolute honor, and I must concede it took me aback. I am grateful for being recognized and I intend to live up to the level of success this award demands. I realize that I now stand among the professional stars that our company has produced over the years. I will strive to rise and reach the heights that they have reached. I would also like to duly recognize my Management Mr. Fahad Mehmood, Mr. Ali Meruani, Mr. Mustafa, Mr. Hamza, Mr. Ibrahim and Mr. Sameed Shafi on whom my success drives.
" Anum Shakeel, Manager Communications & Disruption – Golootlo
"Anum's drive and capability to push for change in industry and country at large is commendable, she is an integral part of the Golootlo's team and brings invaluable insight. We at Golotolo are extremely proud of her accomplishment and will continue to support her as a trailblazer in the country." said Ali Meruani, Co Founder & COO – Golootlo.
Anum Shakeel was chosen as a winner by a judging panel comprised of renowned figures such as Vinita Gera GM, India COE – Dell Technologies, Prashant KS Managing Director, India for IDeaS – A SAS COMPANY, Mercedes Mac Pherson Chief People Officer EMEA – Globant, Nandini Raisinghani, Center Engineering Head, Software & Control at Rockwell Automation and Nidhi Gulati Head of Communications – Springer Nature India.