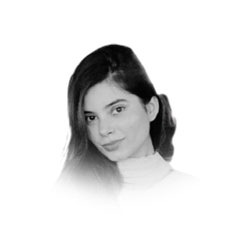 By: Zainab Bashir 
Pakistan is one of the developing nations across the world, with a strong historical ideology, but the question lies here is that how active the system is when it comes to the protection of minorities and transgender communities? We might have laws in the constitution no doubt but the reality is that there is a lack of implementation. Punjab has 64.4 % of the country's transgender population with 6,709 people registered in the category. The violence against transgender is one debate in the community we live in, it is an open threat towards the dignity of humans also their life. A safeguard to life is their right which should be granted with respect from the state. There is a lack of awareness in society that how important it is to acknowledge the rights of transgender, the violence against this community is violence against human rights. No one can be targeted on the basis of their gender identity in any consequences. After their birth they are disowned by their families, their identity is one problem for their acceptance in society. After no choice of respectable life and job they are usually engaged in sex work (selling their body) or dance in order to entertain people on occasions, this situation is extremely unsafe for the environment and for their life. They have been facing physical abuse in such events that have caused distress on their mental health and also long-lasting trauma causes mental health issues. Many of the transgenders 'khuwajasara' have indulged themselves in drugs, alcohol usage for self-half in order to find an escape. They have been brutally murdered in order not to fulfill the desires of people around them and this mistreatment is a challenge for the system. In January 2019, Shama, an eighteen-year-old transgender woman- was abducted and brutally raped by nine men in Peshawar. On May 4, 2018, assailants fatally shot Muni, a transgender woman, after she could not provide smaller currency for a 1000 rupee note that could be "showered" upon a transgender woman invited to a dancing wedding. This was the latest of several recent attacks on transgender women in the province. Another incident took place on September 10, 2020, in Swabi, a district of KPK where a transgender was shot dead by his brother. Farzana, the provincial head of Pakistan's Transgender Association, told RFE/RL that 73 members of the transgender community have been killed in Khyber Pakhtunkhwa since 2015 while hundreds of others have been the victims of other forms of violent attacks. 
If a sex workder has a deal with one person to spend the night with her, there is a fair chance that he will bring his friends along to rape her.

Statement of a transgender
The failure of the system has forced them for prostitution and sex work, which is ultimate torture to them, the system needs to provide protection to their life and work which they do. In the past few years, there have been hundreds of cases of violence against transgender sex workers, one reason is that they refused to have sex with the perpetrators, many of these include policemen. In Multan police stated a few years back that they found two transgender women dead bodies that were tortured and beaten to death. In 2019 Jhelum police arrested two transgender, they were accused of selling members of the district's transgender community, even the transgender of minorities are not safe across the country according to the reports previously Punjab police arrested a man suspected of raping and killing a teenage Christian transgender boy from Faisalabad. 
"Even the dogs have a better life than us", the statement was given by a local transgender.
The NGOs are working for the betterment of the transgender community, they are working to provide better facilities in order to provide them a safer job. All together the society needs to help these people so that they can come forward with their stories and make the community a safe protective space for everyone. They have a right to live freely, a life where there is no fear of death. Let's stand together and give them the rank that they deserve.
The writer is a law student and works with 'The Dayspring', she writes on taboo issues and has been part of campaigns for women's rights. She can be reached at [email protected]