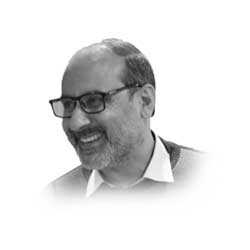 By: Muhammad Amin
The deepening crisis resulted from the impact of Covid-19 across the country has compelled the aid agencies to rapidly scale up humanitarian assistance. This very much needed assistance will address the rapidly growing food and other basic and urgent needs of the affected communities. Since its birth, Pakistan has been frequently experiencing seasonal floods, earthquakes, drought heavy snowfall, avalanches and manmade disasters. These disasters resulted in huge sufferings to human beings in recent past. Repetition in such event on one side might develop affected populations capacity to be better prepared for the next time but at the same time, it drags the affected population from the less vulnerable to more vulnerable category. However, the current lethal COVID-19 pandemic has made humanitarian response more complex and made the plight of the deserving people folded. To support the overstrain families of daily wagers and small businesses in COVID-19 impacted and lockdown areas Cash and Vouchers Assistance (CVA) is understood as the best choice for providing swift relief where circumstances allow. Globally as well as at country level the humanitarian needs are increasing day by day and funding availability are getting limited with each passing day and so is changing the modality of humanitarian assistance from the traditional goods and in-kind distribution to Cash distribution. In such constraints of resources and frequent crisis, the effectiveness, efficiency and coherence of CVA will be of paramount importance in ensuring that as many vulnerable people as possible are reached and their needs mostly addressed.
Humanitarian experts believe that cash transfer in the aftermath of crises could be an appropriate alternative to in-kind assistance like food aid etc.
Nowadays almost everyone lives in a cash economy. People earn wages, sell goods or services, and buy what they need with cash. Giving people money is therefore the most obvious and simple way of providing assistance in emergencies instead of distributing goods which might not be needed by the affected populations. This cash based assistance allow affected people to meet their basic needs and resume their livelihoods in a way that maintains dignity, freedom, choice and respect. Where appropriate cash can be provided through a range of reliable and speedy delivery mechanism allowing targeted population to spend as per their own choice while addressing their most pressing needs. Cash can be delivered as hard currency as cash in envelope if security and government allows or through bank accounts, mobile phones, post offices or remittance companies. In this type of assistance, targeted peoples do not need to stand and wait in a long ques to be given whatever goods someone else decided for them to meet their needs.
Humanitarian experts believe that cash transfer in the aftermath of crises could be an appropriate alternative to in-kind assistance like food aid etc. It has been a few years for Pakistan to test this mode of assistance and the results are quite encouraging. Government has distributed cash through banks, mobile companies and post offices in all emergencies of 2005 EQ, 2008-9 IDPs crises and 2010 super floods. Pakistan is also running south Asia largest social safety net program reaching out 5.1 million vulnerable women by providing them PKR: 5,000 on a quarterly basis. The current government has expended the program by introducing new and innovative ways of social protection program empowering rural women. Government of Pakistan is also providing cash assistance in the aftermath of any small or big disaster to the affected populations as compensation for the human or property losses. In recent COVID -19 pandemic GoP has announced to disburse PKR:12000/family to 12 million families and so far distributed cash to some 8.5 million families while remaining 3.5 million will receive their cash in a couple of days through Ehsas Cash Program.The assistance is for 04 months PKR:3000/month. The cash is being delivered through banks using telecom facility for quick, reliable and biometric verified disbursement.
Besides government, many donors, UN agencies, several international humanitarian aid organization and local implementers are also using cash grants as an effective tool for assistance for the last few decades and the use of cash is increasing day by day in humanitarian assistance at global as well as at Pakistan level. The Cash actors are also planning cash disbursement for the multiple basic needs and sector-specific needs. The government of Pakistan and State bank of Pakistan is very facilitative in its regulations issued time to time ensuring financial maximum controls to avoid miss-use of cash and that assistance may reach to the hands of the needy in a reliable, efficient and speedy way. In this regard, the private sector services could not be ignored and especially the banks and telecom companies. They have also introduced new faster and cost-efficient ways of delivering cash to the targeted populations living in the far-flung rural settlements in the extreme north and south-west of Pakistan.
Looking into all these developments in the humanitarian programming, Pakistan Red Crescent Society as a leading humanitarian and relief organization in the country and part of the wider network of Red Cross Red Crescent movement also playing its positive role to meet the changing demands in providing timely and effective humanitarian assistance throughout Pakistan in the after math of all type of manmade and natural disasters.
PRCS is not new to cash and voucher assistance, in fact, PRCS is one of the first national societies globally who had the experience in implementing medium to large scale cash responses since 2005 until now providing cash assistance to more 22,000 families.
Pakistan Red Crescent Society with the support of Danish Red Cross ,American Red Cross and British Red Cross have jointly roll out of the IFRC Cash in emergencies preparedness framework which has resulted in the use of cash based assistance as one of the best modality in emergency response by PRCS. In most recent intervention, PRCS successfully completed more than eight cash in emergency responses to small-scale emergencies across Pakistan besides piloting cash intervention in recovery and development phases.
Pakistan Red Crescent has not only implemented cash based projects successfully in the recent past but also build and strengthen the capacity of the society staff at national headquarters as well as in branches level. MoUs have been signed with leading financial service providers for quick cash disbursement using innovative delivery mechanism. Pakistan Red Crescent cash team members are also playing in cash capacity building of the other national society such as Philippines, Malaysia, Indonesia and Afghanistan through IFRC platform.
Pakistan Red crescent new leadership and senior management are well aware of the new trends in the humanitarian assistance using new ways providing speedy assistance to the affected populations. Currently Pakistan Red Crescent is among the top few national societies in Asia as well as at global level with the capacity to assist disaster-affected populations through cash and voucher assistance delivering cash with dignified, reliable and efficient ways using swift disbursement mechanism.
Responding to current deadly Covid-19 response Pakistan Red Crescent has secured fundings to support PRCS in responding to more than 10,000 families throughout Pakistan with multipurpose cash grants for three months. The process has been initiated and registration is in process while cash will be disbursed through leading financial service providers and targeting will be done in consultation of multiple stakeholders to ensure transparency while selecting the most vulnerable families affected by the Covid-19 pandemic.