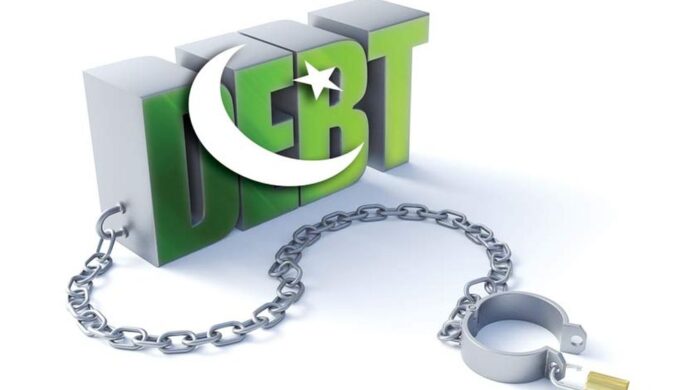 By: Asem Mustafa
National and international debt is colossal and the country embroiled in political point scoring is making the public at their wits end as what comes next. The senate elections are getting to a boiling point and 'votes on sale' is the slogan that is aired in all circles and it is even echoed at international level.
Prime Minster Imran Khan in all his national addresses to the nation has made it very clear that he will never award the National Reconciliation Order (NRO as in relief) to corrupt politicians and has asked all sectors to adopt austerity drive as well.
Leading by examples the comparisons are given with the Prime Minister House spending in the current and previous regimes followed by the breakup of the international travels done by the former Prime Minister Nawaz Sharif and PM Khan himself.
The good news in the speeches he made is repayment of 20 billion dollars worth of loan added with a development curve that is now observed after decades in the textile and agriculture sector. The growth has raised hopes for the entire economy that is mostly dependent on these two sectors. The two sectors have the potential to give a boost to exports to generate the much needed foreign exchange that forms the lifeline in getting out of the clutches of the international donors.
National sovereignty is compromised when country gets under debt and John Perkin's book Story Of An Economic Hitman tells it all as how poor developing countries are entrapped in a web, which sucks the life out of the national wealth. It is presumed Prime Minister Imran Khan and President Arif Alvi who are avid readers have gone through the book and are well aware of the traps nation faced from the international donors. The international influence, though not admitted, is very much there and the upcoming test for PMIK led government's reaction to the new rules French Government has introduced on Muslims and Islamic centers. The steps towards prosperity start with a joint efforts and till the time the people who have run away with the national wealth are not caught this dream will stay a dream.
Public Accounts Committee report should be taken as an eye opener and all those responsible for giving a dent to the national economy should be made an example and the loss to national exchequer should be recovered from them. Pakistan sadly doesn't name and shame the crooks much and those who have plundered the national economy sit in the parliament and are protected by the laws, which get a short arm when reaching their necks.