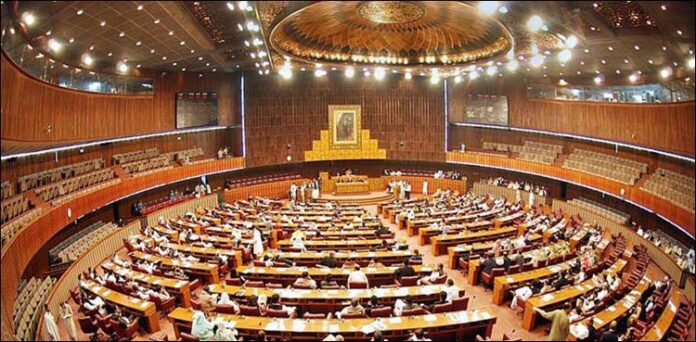 By: Qasim Nawaz Abbasi
ISLAMABAD: The government succeeded in getting the SBP Amendment Bill 2021 passed by the Senate with 43 votes in favor and 42 against. Eight members of the opposition and four members of the government were absent from the house when the SBP amendment bill was passed.
Opposition members include Yousuf Raza Gilani, Shafiq Tareen, Nuzhat Sadiq, Talha Mahmood, Mushahid Hussain, Naseema Ahsan, Qasim Ranjho and Sikandar Mahendra.
Government members who were absent Hilal-ur-Rehman, Hidayatullah, Faisal Sabzwari, and Khalida Ateeb.
The passage of the bill is one of the conditions set by the International Monetary Fund (IMF) for the release of $1 billion to the country. The IMF board meeting is going to be held on January 28 and will take up Pakistan's request for approval to ensure the release of funds. However, it is linked with prior actions — the Finance (Supple­mentary) Bill 2021 and the State Bank of Pakistan (Amendment) Bill 2021.
The Finance (Supplementary) Act, 2021, has already been enacted through parliament.
Despite strong concerns of the opposition parties over the SBP bill, eight members of the opposition remained absent when the bill was to be presented giving it a safe passage to become a law.