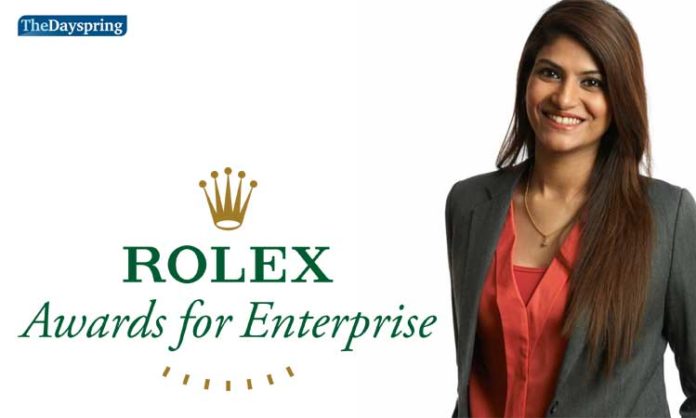 Pakistani woman and change maker who is CEO and Co-Founder of Sehat Kahani, Dr. Sara Saeed Khurram, has been awarded the Rolex Award for Enterprise as Associate LAUREATE for her telemedicine venture Sehat Kahani. She is now the only Pakistani woman in the list of 150 Laureates. Dr Sara Saeed was awarded Rolex Award for Enrerprise in an official ceremony and it was a proudly moment for Pakistan.
Dr. Sara Saeed Khurram has developed a Tele-medicine delivery system having ability to work in remote communities across the world. Sehat Kahani has currently 25 e-health clinics across Pakistan serves 95,000 patients. More than 1500 lady doctors and 90 nurses are working under this project. Currently, they have made their service globally by involving overseas Pakistani Lady Doctors.
In an interview earlier to the ceremony, Dr. Sara said that it is a great honor for her to be awarded the Rolex Awards and plans to increase her network to 100 e-clinics, delivering reasonable healthcare to up to 10 million people until 2023. She stress woman doctor to dedicate more time in practice and join the team of Sehat Kahani.
For more than 40 years, the Rolex Awards have supported individuals with projects that advance human knowledge, protect cultural heritage or help preserve natural habitats and species.