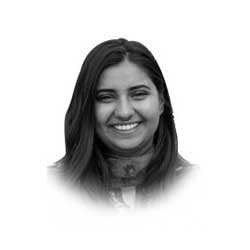 By: Hamnah Nouman
Gwadar, an international trading route for Pakistan is located at the mouth of Persian Gulf and holds 2/3 of the world's oil reserves. From its time of purchase to the time of inauguration in 2007, a small port was constructed and rapid work has been done under the possession of China Overseas Port Holding Company since then. In 2019 China Overseas Port Holding Company was granted tax exemption for 23 years to facilitate and expedite the development of Gwadar port. However, this tax exemption was challenged in court and the case was pending from past 7 years but the latest government has resolved the issue and the chairman of the Company, Mr. Zhang Baozhong is very positive about the situation. As he mentioned that Pakistan's' business-friendly policies will certainly attract more foreign investment in the country.
The Gwadar port is very vital in terms of economic benefits to Baluchistan. According to the forecast of Planning and Development Department of Pakistan, attracting foreign investment for the small city of Gwadar will raise Pakistan's GDP up to 200 billion US dollars resulting in raising 6 billion US dollars in short term by 2025 for Pakistan's economy. Investors from China, Turkey, Korea and Britain have already invested 1.10 billion US dollars while more countries are looking forward to investing in Pakistan which will create vacancies for young people of Pakistan which are more than 64% (referring to people below 30 years according to PDHS 2018). As Pakistan is forecasting higher birth rate in coming years so it will result in a higher dependency ratio, not only the children have to be supported but so do the mothers (or fathers). So, the Gwadar Port will create social capital and it will raise living standards as well.
However, one of the grave concerns was of the fishermen community as they will be relocated to Sur Bandar and are afraid that they will not be compensated for the land that the Chinese firm will acquire because the promises made to them 12 years back of providing them with necessities of life are still not fulfilled, therefore, the fishermen are not ready to give up their land and move to other places. In answer to that, the Chinese firm claimed that the lives of fishermen will not be affected, rather they will be provided with new jobs. related to their own occupation be it fish processing, or value addition. In the end, it will all come down to the improvement of the economy as more job opportunities will result in raising per capita income.
The writer is a student at Forman Christian College Lahore, she can be reached at [email protected]