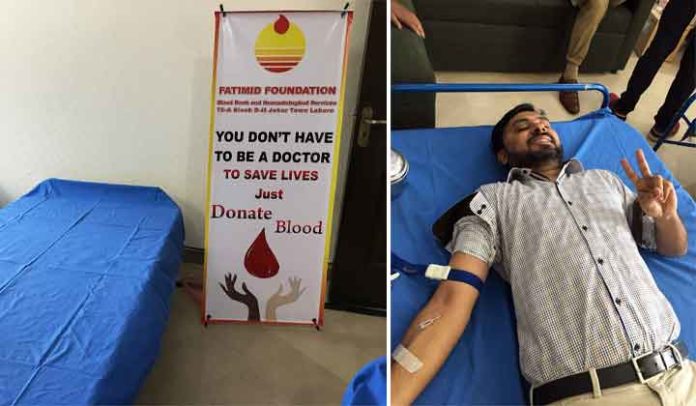 LAHORE: In a bid to save lives of children suffering from thalassemia, a Lahore based private organization, Hadron Solar organized blood donation drive in cooperation with Fatimid Foundation.
The one-day campaign attracted more than 25 employees of Hadron Solar who volunteered to donate blood for those who need blood transfusions.
Salman Mughal, Manager HR & Admin, Hadron Solar, said on the occasion, "I'd like to thank all the donors for their contribution. Hadron Solar is working dedicatedly to add value for the people around us.
Muhammad Waseem-ul-Haq, Resources Mobilization Officer, Fatimid Foundation appreciated the Hadron Solar's employees for playing their part in helping children fight Thalassemia and saving lives by donating blood.