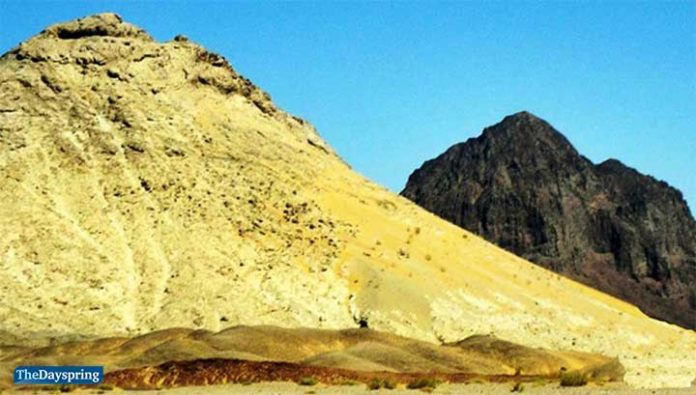 ISLAMABAD: The Inter­national Centre for Settle­ment of Investment Disp­utes (ICSID), has announced a huge penalty of $5.976 billion to Pakistan in the Reko Diq case and the penalty amount approximately equals to what Pakistan has managed to get from IMF to settle the shaky economy.
According to the announcement Pakistan has to pay an amount of $5.976 billion to Tethyan Copper Company (TCC). However, Pakistan has decided to challenge the award soon by filing a revision application, sources said. The revision application may take two to three years to decide.
Background
Know about Reko Diq
Reko Diq is a small town in Chagai District, Balochistan, Pakistan. It is located in a desert area, 70 kilometres north-west of Naukundi, close to Pakistan's border with Iran and Afghanistan. The area is located in Tethyan belt that stretches all the way from Turkey and Iran into Pakistan. Historically the name Reko Diq refers to a volcano, but in local language, peak of desert is called Reko Diq.
It is estimated that international standard gold and copper worth $250 billion to $500 billion are hidden district Chaghi of Baluchistan, and the fact was known right after the inception of Pakistan. So, It was decided to explore these reserves in 1953's cabinet meeting but unfortunately the reserves remained unexplored because of political instability and abrupt change of governments in the country. The final decision was made in 1964 to work on these reserves but then 1965's Pakistan-India war came in the way.
Finally, 1993 was the year when government of Baluchistan reached an agreement with some international mining companies under which, if the exploration goes successful, the Baluchistan government will keep 25% reserves whereas 75% will go to mining companies.
According to the extensive technical and financial studies undertaken to secure optimal 'economies of scale' efficiencies, and lower mining and processing costs, a large scale, state-of-the-art mining and processing unit is required at Reko Diq.
The TCC completed an extensive and detailed bankable feasibility study establishing the basis for mine development at Reko Diq during August 2010 and submitted a mining lease application in February 2011, along with an environmental and social impact assessment report.
Progress on the project came to a standstill in November 2011, when the government of Balochistan summarily rejected the application by the TCC's local operating subsidiary for a mining lease in respect of Reko Diq.
According to Reuters, TCC said it had invested more than $220 million by the time Pakistan's government, in 2011, unexpectedly refused to grant them the mining lease needed to keep operating.
The Reko Diq case began in January 12, 2012 when Tethyan Copper Company (TCC) mining contract with the Balochistan government was terminated by the Supreme Court, then headed by Iftikhar Muhammad Chaudhry. The company had filed claims for damages worth $11 billion with the international arbitration tribunal and the ICSID constituted the tribunal on July 12, 2012. The case between the Pakistani government and TCC had continued for at least seven years.
After the decision of tribunal against Pakistan, Prime minister of Pakistan Imran Khan has directed that a commission be constituted to "investigate reasons as to how Pakistan ended up in this predicament, who [was] responsible for making the country suffer such a loss and what are the lessons learnt, so that mistakes made are not repeated in the future"
What TCC says now
After the decision statement was issued by Tethyan board chair William Hayes in which he had expressed willingness to work with the government in order to reach a mutually negotiated settlement and said that Pakistan "welcomed this approach to work towards a mutually beneficial solution that works for both sides".
Hayes had said in a statement the company was still "willing to strike a deal with Pakistan," but added that "it would continue protecting its commercial and legal interests until the dispute was over."