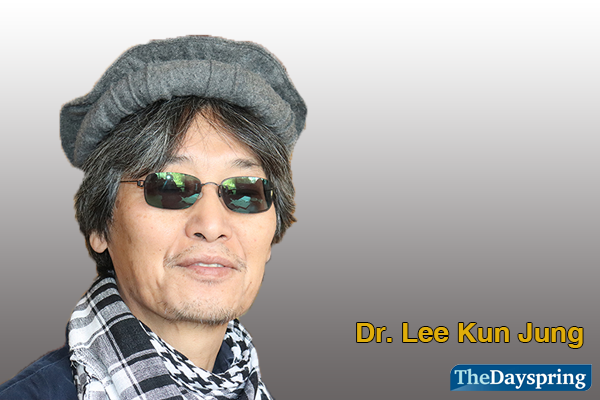 By: Atle Hetland
Dr. Lee Kun Jung, a professor in English literature at the Korea University in Seoul visited Pakistan recently. He first attended a conference in Lahore and then he went to see cultural sites in Taxila, Peshawar and Swat. He was especially interested in seeing places that had historical interest, including some of them more than 3,000 years old. "That time Pakistan, and also Afghanistan and other parts of Central Asia, Gandhara civilization housed international centres in Buddhism, art and science", said Professor Lee.
"I have come back to Pakistan after 30 years", said Professor Lee. "But now I plan to come back again in spring", he said. "I find people very hospitable and friendly, but little is known about Pakistan in South Korea. The only thing people know is Hunza, probably because of good advertising by hotels and tour operators there. That is good and well, but a bit limited to say the least."

"At the university in Seoul I have recently begun teaching a course about Pakistani writers. I have chose Kamila Shamsie and Nadeem Aslam, both renowned writers. They both use English, so my students can read them in their original language", he said. It could be added that Aslam has sometimes been compared to Chinua Achebe, the Nigerian writer whose famous books include 'Things Fall Apart' and 'No Longer at Ease', favoured by young, radical readers.
He said that in Lahore, he had visited the café where Mohsin Hamid's stories in 'The Reluctant Fundamentalist' could well have been told. The whole book is an evening's conversation between a Pakistan and an American at the Lahore café. "The dense book is great literature", said Professor Lee. "It is a fiction book, but certainly also built on facts and real stories, perhaps even autobiographical elements of the author's life, he said.
"Kamila Shamsie and Mohsin Hamid have both been shortlisted for the DSC Prize for South Asian Literature; Sahmsie for 'Home Fire' and Hamid for 'Exit West'. There is something 'universal' about them, although normally I don't like to use that word unless we first define what we mean by it."
Professor Lee said that he sees great potential for South Korean-Pakistani cooperation and exchange. He said that in South Korea people know a lot about USA but very little about most other countries, including Pakistan. "It is important to have open eyes to all countries, and it is necessary to see for oneself, through literature and visits", he said. "Many foreigners have very wrong images of Pakistan. They get positively surprised when visit the country. When I come back in spring, I want to visit Hunza Valley and other parts of the Northern Areas", said Professor Lee on his way to a Daewoo bus from Islamabad to Lahore to fly back to Seoul.