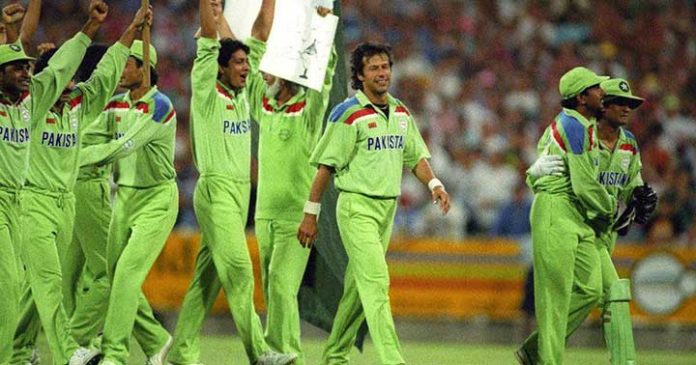 By: Faisal Ansar
Menace of match-fixing has destroyed Pakistani cricket and the enthusiasm which was seen in matches which were not fixed are not seen these days which create doubts that the match might be fixed as well as spectators lose the interest in the game when rumours of match-fixing circulate. Moreover, the double standard by PCB has done the rest of the damage to Pakistani cricket as there should be an identical policy for every suspect player and pick and like policy should be abandoned now to take Pakistani cricket back on top as it happened in case of Muhammad Amir and Muhammad Asif who were levelled match-fixing charges and after completing punishment timer period, Muhammad Asif has come back in the team while Muhammad Asif could not.
Recently former cricketer Aamir Sohail has made a shocking and eye-opening statement about former skipper Wasim Akram that he never wanted Pakistan to win world cups after 1992 which was won by Pakistan under captaincy of Imran Khan. He was of the view that Pakistan could have won the world cups played in 1996, 1999 and 2003. Well, it needs to be probed as it really looked at least in the world cup final match against Australia played in Lords, London in 1999 that Pakistan deliberately lost to Australia because in a league match Pakistan had beaten Australia and secondly the strongest side in Pakistan's cricket history was ever launched in the field in that world cup as how it can be digested that three deadly fast bowlers Wasim, Waqar and Shoaib are in the side and Pakistan lose the match so easily which proved one sided game. There must have been something fishy.
Moreover, two quality spin bowlers Saqlain Mushtaq off-spinner and leg-spinner Mushtaq Muhammad were also in the side to complete 50 over match. In addition to this Shahid Khan Afridi who was a leg-spiner and the best pinch hitter ever produced by the world was in the side to support batting and blowing simultaneously. While in batting line who can forget Saeed Anwer to open with Aamir Sohail and that pair was supposed to be the best opening pair in the world at that time and both had an ability to take game away from any side. Inzemam-ul-Haq, Salim Malik and Ejaz Ahmed were in middle order batting line and everyone knew their talent. We had at least 7 batsmen at that time to bat as Wasim Akram was an all-rounder.
Prima facia it only looks losing a final match but consequently, Pakistan lost the world cup but if it is researched that what consequences had come after that match to both sides that Australia came on winning track as their confidence boosted after that triumph and they won a number of world cups afterwards while Pakistan kept on loosing. Another former cricketer Aaqib Javed also broke silence over match-fixing and pointed out that match-fixing mafias were very strong at that time when they were in playing eleven and he was threatened for a dire consequence on a number of occasions if he broke his silence at that time. Two former cricketers have disclosed match-fixing scandals which raises horrible questions that why they have not pointed out such serious matter of match-fixing at that time when it was happening and if they have disclosed it at this time, a transparent inquiry should be initiated de novo so that nation could come to know the facts and reasons of Pakistan's cricket's destruction and downfall. Moreover, PCB should also abandon pick and like policy and deal all suspect players with one stick that whosoever is found involved in match-fixing should be punished and out of the team so that no one would ever think to be involved in this nefarious crime of match-fixing.