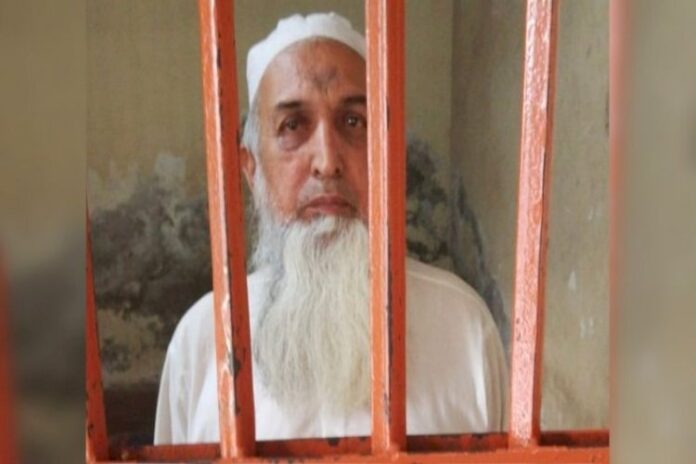 By: Faisal Ansar
Police charged Aziz-ur-Rehman- a cleric based in Lahore after cellphone videos purporting to show the cleric forcing himself on the student went viral on social media. The case has caused a stir in Pakistan, and outrage on social media, with many calling for a strict punishment for the cleric.
Child abuse existed and exists in society for a long but these days rampant cases of child abuse are being surfaced and reported owing to technological advancement and social media which has encouraged people to disclose such unethical incidents. It is pathetic to learn and shows the regression of our society that even pupils of seminaries and academic institutions are not saved from this menace and fall prey to such heinous crime which needs immediate redressal to impede such cases in the future. It is inexplicable and unacceptable that how teachers who are associated with the sacred profession of teaching abuse their pupils who are usually helpless and remain obedient to them. Such teachers are more barbarians than human beings. Culprits are punished later on once the sad incident is taken place and the culprit is arrested while unknowingly how many cases go unreported and how many cases do not come to knowledge but in all the situations, the child is suffered and abused which leaves a bad impact on child's mental and physical health while the need of the hour is to impede such cases from happening in future. 
The only way to curb such cases from happening of child abuse in academic intuitions and seminaries is to monitor the academic activities through CCTV cameras and it should be made mandatory for all seminaries as well as academic institutions which includes coaching centers and technical and vocational training institutions to install functional CCTV cameras in all the classes, the outside area of toilets, play area, at reception and main gates of the institutions and access should be given to guardians/parents of the kids to view online activities of their kids as well as of the institutions' staff and teachers so that parents might see their kids are being imparted education in a safe and sound environment.  
There is no harm to install cameras in institution premises with access to guardians/parents to see their kids' movement and their academic activities as CCTV cameras are installed in offices of the institutions to monitor the staff's activities by the head of the institutions. It would have some other benefits as well like education standard would improve as well as attendance of teachers could easily be monitored and improved as in public sector institutions many ghost teachers are working and drawing their salaries for nothing.
Registration of such seminaries and academic institutions which fail to install functional CCTV cameras should be canceled and they should not be allowed to operate until and unless functional CCTV cameras are not installed in their intuitions with access to guardians/parents to view the online activity of their kids. Bio-metric attendance should also be encouraged in all private and public sectors educational institutions and it ought to be connected with the delivery of messages to parents' cell numbers once the kid reaches and leaves the institution. The Sooner we act accordingly better we protect our children and child abuse would definitely be curbed if this modus operandi of installing CCTV cameras with access to guardians/parents to monitor activities of their kids is adopted.