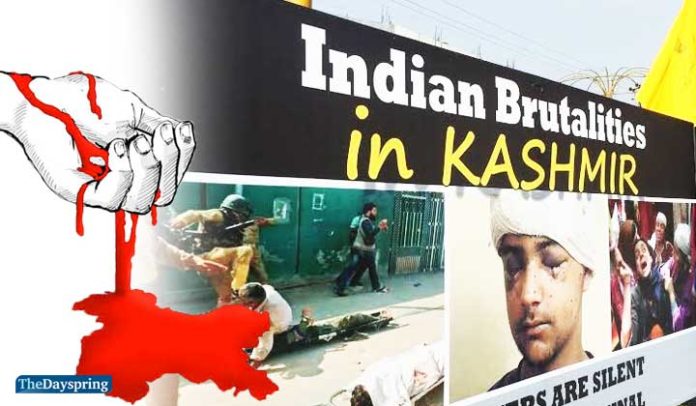 BAKU: The Eurasian Regional Center of Islamic Cooperation Youth Forum is deeply concerned about the worsening situation in the Indian occupied Jammu and Kashmir. ICYF-ERC condemns the use of banned cluster munitions by the Indian forces to target civilians as well as deployment of additional paramilitary forces in highly militarized zone.
In line with the position of the Organization of Islamic Cooperation (OIC), ICYF-ERC reiterates its solidarity with the people of Indian Occupied Jammu and Kashmir and expresses its sadness and strong condemnation on the civilian causalities, including among the peaceful young Kashmiri protestors as a result of illegal military actions carried by the Indian armed forces across the Line of Control.
ICYF-ERC demands the urgent solution of the Jammu and Kashmir dispute in accordance with the relevant resolutions of the UN Security Council; and calls on the international community to act in accordance with its responsibility and relevant documents adopted in international level, including by UN Security Council and OIC, to achieve just and immediate solution of the dispute.
The situation was further worsened when Indian government led by PM Narendra Damodardas Modi on Monday abolished Article 370 that gave special status to Jammu and Kashmir and moved a separate bill to bifurcate the state into two separate union territories of Jammu and Kashmir, and Ladakh, amid massive opposition uproar in Rajya Sabha.
India rushed through a presidential decree to abolish Article 370, which revoked the special status granted to occupied Kashmir and made the state a Union Territory with the legislature. The move followed days of uncertainty in the region that began last week when New Delhi ordered tourists and Hindu pilgrims to leave "immediately".
Elected board member of ICYF-ERC from Pakistan Fsahat Ul Hassan said that "The Indian Government's revocation of the autonomy and special status of Jammu & Kashmir violates the rights of representation and participation guaranteed to the people of Jammu and Kashmir under the Indian Constitution and in international law and is a blow to the rule of law and human rights in the state and in India,"