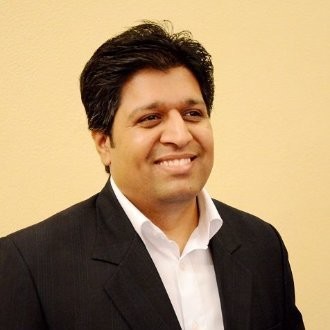 Pakistan can save billions by adopting Open Source Technologies an interview with
Mr. Babar Zahoor IT Evangelist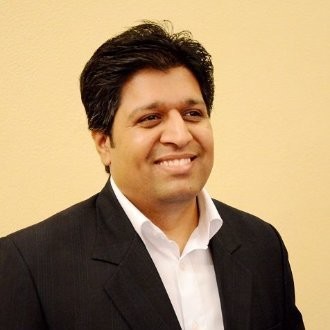 Our reporter has reached out to Babar Zahoor, who has been working hard to make policy makers and the community aware about open source technologies. He is of the view that national exchequer can save billions by adopting this technology.
Mr Babar Zahoor is an Open Source Evangelist, Tech geek, Social Entrepreneur, Public Speaker, renowned Linux trainer in Asia, having 18+ years of experience in Information Technology sector which includes Open Source Technologies, Linux Systems, Cloud Computing, Project Management, Technology management, ICT4D, OS4D, Information Security, Organizational IT infrastructure planning, designing, implementation both in computer Networks & Systems, i.e. Network/Servers/Virtualization/Storage/Cluster computing. Currently Babar is working as Chief Technology Officer on his own initiative OpenWare Business, A company providing hi tech solution based on Open Source Technologies.
Can you briefly tell us what Open Source is? Moreover, how it is useful?
​Open Source technologies are designed by community to make it available for everyone by sharing its source code at the public forum. It means a software or hardware device design having its source code available to public to use, enhance and redistribute according GNU GPL license.​ Therefore, a person can use it, enhance it or change its architecture from original design. Entrepreneur, IT Expert or any organization can generate revenue by selling its services, training, customization services or support services.
We have the example of Android Software, a famous operating system and framework for smart phone devices. Android was initiated as an open source project, now it has almost 70% global market share due to its open nature and now it is being used in phone, tablets, phablets, watches, Televisions, cars etc.
We can get huge benefits by using open source technologies; For instance, a common user who spend few thousand rupee to buy a computer, to use that computer he/she would definitely need operating system, productivity tools, antivirus system to protect system. Now user has few choices, buy software licenses from big software companies to use that computer or go for open source software i.e. Ubuntu, Fedora Linux, Libre Office as productivity tool and all of these things are free of cost.
Likewise, if we have organization with 1000 users, organization would have pay for license for each user, whichwould cost thousands of dollar every year. Therefore, if we opt Open Source system over expensive paid license software we can save around billion dollar every year in Pakistan. Our Government should think about it.
​
How Open Source Technologies would help in lowering software imports & how will it help in boosting country's economy?
​As I already mentioned open source software is initiative of community to make it available for everyone. Community means millions of members who are contributing towards open source philosophy. Approximately more than 1 billion (unofficial figure) dollar is being spent on purchasing of expensive paid imported license software. In Pakistan, around 84% people are still using pirated software. By seeing these figure we can see how much we can save in Pakistan by using open source technologies.
I am sure we do not have any choice but to join this digital revolution otherwise we will be more poor country in coming years. We need to choose Open source technologies because of its open nature so that we can give huge boost to our economy by using it for national needs and to provide services to international clients across the globe. It is the need of the time to spend our resources to train our HR on open source technologies. Many Higher Education institutions are working on it but we need everyone to work on this target.
Furthermore, companies who are core the of the world's economy such as google, Facebook, Twitter, Yahoo, Linkedin, Amazon, Alibaba, Tencent are using open source software to run their operations.
Most of the latest technologies i.e. AI, Big data, Blockchain, IoT innovation is being done on open source technologies using the public contribution philosophy. Only trillion-dollar Company Apple's core operating system behind its all product is open source.
If Open source technologies are promoted do not u think it will effect software companies within country who sell licensed softwares?

​I would differ in this regard, is this necessary to reinvent the wheel? In my opinion, we can choose good open source software to provide their serviceslike customization of Open Source Software. Many companies are working on this model to provide out sourcing services for international customers, training and annual support services. They can easily generate handsome revenue from these services.
What is the potential of Open Source you are seeing in Pakistan?
​I am very much optimistic that the future for open source technologiesis very brightin Pakistan because everything is getting change around the world. We are seeing open source everywhere. M​any countries including US, UK, Germany are switching to open source technologies. I am sure that future of open source is bright and by using open source technologies, we will make a developed and progressive Pakistan very early.
Would you encourage fresh graduates to learn Open Source Technologies and Why?
​Yes, open source has a great future in the job market. Those who wants to learn in innovative technologies to make their career as a technologist or entrepreneur they should start learning open source technologies. ​If you want job in big company like, Google, Facebook, Twitter, Amazon then learning open source is inevitable.