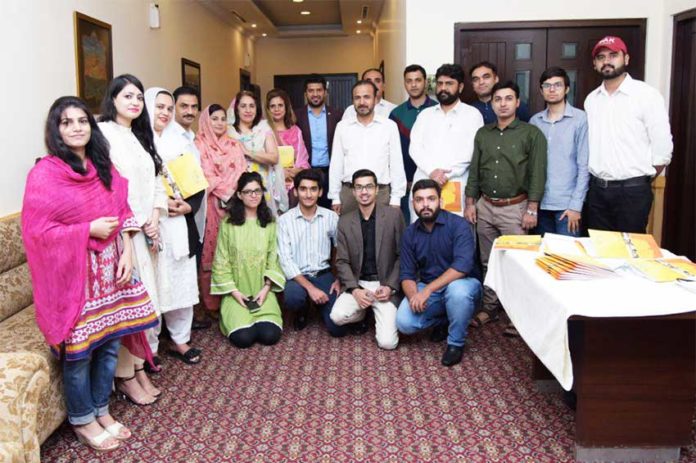 LAHORE: In a bid to sensitize parliamentarians of Punjab Assembly on Life Skills Based Education (LSBE) Youth Advocacy Network (YAN) a Civil Society organization working on policy, advocacy and SRHR organized a session in Lahore.
The activity was arranged to brief parliamentarians about LSBE and its importance. The meeting was a part of YAN's year long efforts to create favorable legislative environment for inclusion of LSBE into provincial mainstream curriculum.
Parliamentarians including Ms. Uzma Kardar (MPA PTI & Chairperson Standing Committee on Gender Mainstreaming), Ms. Abida Raja (MPA & Chairperson Population Committee) were present along with Afzal Ahmar (Acting MD PCTB). Mr. Danish Tariq & Ms. Mommnah Asad oriented participants about the work of Youth Advocacy Network. Chairman YAN, Mr Fsahat Ul Hasan shared a comprehensive presentation on LSBE while sharing the adopted policies explicitly mentioning the integration of LSBE. During the open discussion session, doubts around the LSBE were cleared and parliamentarians' commitment was ensured that they will table resolutions and raise questions regarding the implementation of LSBE.