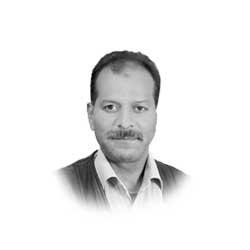 By: Asem Mustafa Awan
Peace in Afghanistan is the key to the regional peace and for that world must come together and find a solution to the issue that has been overlooked since long.
Efforts are there but with involvement of international players particularly India the things are not happening the way they should be.
Army Chief General Qamar Javed Bajwa in the Corps Commander Conference reiterated the resolve that without Afghan peace and solution to Kashmir dispute nothing can be attained and for decades there have been countless sacrifices of millions of people in the two neighboring conflicts. The civilian sacrifices are nothing less than that of armed forces.
The security situation is Pakistan is improved as there has been a constant watch on the terrorists and their nefarious activities and with intelligence based operations the perpetrators of terror were apprehended.
Peace and stability in Pakistan is linked directly with both Afghanistan and Kashmir and Indian presence in both the places is all out to sabotage it in anyway. India is not only to inflict instability in the region but also divert world attentions from its atrocities through well paid propaganda.
The recent unearthing of 'disinfo labs' operating in Europe has made the world turn its focus on India, which has its hands stained with blood with countless human rights violations against its minorities specially against Kashmiris Muslims.
Of late the Sikh farmers' tractor rally is the world biggest protest, which the whole world is reporting and the state- run and state influenced Indian media is downplaying the fiasco.
A recent report not long ago by the United Nations has directly pointed out at India that is managing and financing different groups in Afghanistan for terrorist activities in Pakistan.
All these issues were discussed in details in the last Corps Commanders Conference with the special emphasis on the current challenges including the global game changer China Pakistan Economic Corridor (CPEC) and enemy designs against it.
The world now looks up to Pakistan as it has achieved fetes, which were unattainable. General Bajwa gave credit to forces as well as public for acting responsibly in the testing times of challenges and made Pakistan an example for the entire world for the remarkable achievements in terms of peace.
The participants of the Corps Conference declared their continued support to the Kashmiris and termed the increase in awareness of the international community on the Kashmir dispute as positive. The commanders also underlined the fact that if two issues namely Afghanistan and Kashmir are resolved as per the will of the respective people, Pakistan would move forward in economic and social development. Despite constant state of denial on part of the Indian government, Pakistan always upholds desire for dialogue for resolution of the issues. At the same time it has also made it clear that love for peace could not be read as weakness to defend its territories. The bottom line in the commanders' moot was reiteration of this very stance.