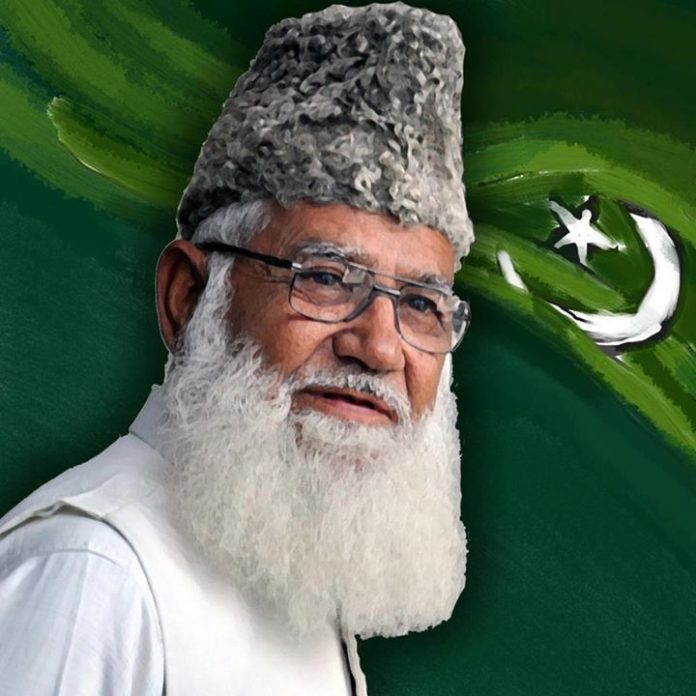 By Asem Mustafa Awan
ISLAMABAD – Saad Tariq Siddiqui is near 80 and for over half a century, he is climbing the mountains. He goes by the name of Santa Claus of Karakorums and is probably the most active adventurer at the national scene. He has done the Margalla Trails thousands of times and is still seen trekking in Galiyat and Margallas.
A statistician and an economist by profession Saad Tariq worked with Pakistan Navy. His first ascent dates back to 1966 of Buni Zom 6250 meters in Chitral.
Buni Zom summit was the beginning of a mountaineer in him.
Saad Tariq has led many a successful expeditions and his teams scaled Nanga Parbat, Passu, Spantik and many other peaks. He currently holds the position of Vice President in Alpine Club of Pakistan and is also Principal Adventure Academy of Pakistan.
Saad Tariq Siddiqui interview is here for the readers.
How did the passion for mountaineering start in your soul?
It all started when I was a scout and Central Model School, Lahore and I visited Murree with my school friends. At that time there was genuine interest in the schools for having excursions that were close to nature and teachers were very encouraging.
The moment I was there in the mountains, I fell in love with them.
There is no more and no less to this, I feel at home when I am in the mountains.
Please tell the readers about your first ascent?
It started on August 14, 1966 and I waived Pakistan flag at the base camp of Buni Zom and on August 22 we were on the summit.
Buni Zom 6250 meters was the closest peak at that time and was accessible as all other peaks were far. I along with a team of five climbers set out for Chitral.
People took us as foreigners first but when I started greeting them with 'Salam Alaikum' they all came rushing. They picked up our bags and were dragging us to their homes to be our hosts. It was a pure genuine love and affection, I felt at that time in the mountains. Since then I have never looked back.
How was your climb?
It took us seven days up and two days down and we had a very basic of equipment. I thank Allah nothing happened and three of us made it to the summit with Irshad Ahmed, Rehmat Zar and myself. The other three Abdul Malik, Abdul Khaliq and Hamid Hassan due to high altitude sickness turned back from camp 3.
It was 2500 meters of climb and we progressed 500 meters a days with slow and steady pace.
When you came down what was the reaction of the people?
We were treated as celebrities and we were given medals by none other than the (late) President Azad Kashmir Sardar Abdul Qayyum Khan.
In 1966 there were princely states we were given the status of royal guest in Gupis, Punyal and Nagar and everyone showered us with presents and everybody wanted us to be their guests. This thing I have never witnessed in past couple of decades.
How did you record your summit in 1966?
I left a diary at the summit all secured and covered with the names and time on the top. After 33 years in 1999, this diary was found by a climber at the lower camp. Over the years and climatic changes must have resulted in avalanches and diary found its way down.
The climbing scene in Pakistan, the past and now present?
The climbing at that time was done by the military as in exercise and it was part and parcel of Special Services Group. The Alpine Club was founded in 1974.
I was member of the very first course organized by Alpine Club in 1977 and won Kawas Ji Gold Medal.
The climbing scene at that time had climbers that followed pure alpine style leaving minimum impact and were not glory hunters.
Currently commercialism added with publicity stunts has taken too much space on the mountains.
This has made climbing unsafe and ethics have changed in climbing. Pakistan is also affected and steps must be taken to check this harmful trend that can affect many particularly the climbers.
As a climbing instructor do you see potential in climbing?
I have been climbing instructor for many years and I have trained hundreds of climbers. Since it a very expensive sport so not many have come forward but am always there and willing to share whatever I have with me for the youngsters.
The youngsters at present are very talented and there are women climbers also coming forward, which is a very good sign.
Samina Baig is the front runner with the summit of Everest and this has changed perception for women in particular. I see a change and this is good for climbing.
I also organized an Inter University women course at Passu Peak in 2007 which was a great success.
I also conduct leadership and team building courses for corporate sector.
Any incident that shook you as a mountaineer?
Mountaineering is an extreme and risky sport and when Baluchistan chapter was made a team of climbers from that region came for K2 in 2004. Nine climbers were swept in Bunar Nullah in the Northern Areas and out of them five died. Nur Muhammad saved the remaining and his courage is laudable had he not acted in time the whole team would have died. This was a very big setback at the national mountaineering front.
SAAD TARIQ DISTINCTIONS AT A GLANCE
1968 won the West Pakistan Rover Scout Shield.
1970 won the sword of honour as a Detachment Commander in Para Military Training Course.
1977 won the Kawas Ji Gold Medal in Mountaineering
1978 Pak-Japan Passu Peak Expedition (member reached camp 2 6200 meters.
1991 Leader of Pak-Japan Trichmir expedition (successful).
1996 Pakistan Passu Peak expedition 7024 meters (summit at the age of 56) now Abdul Jabbar Bhatti is the oldest mountaineer in Pakistan (who has Everest summit at the age of 62)
till 2016 I was oldest climber of Pakistan for 20 years.
1997 Leader Pakistan China Golden Jubilee Expedition Nanga Parbat (Successful)
1998 Leader Pak Saudi Spantik 7027 meters (successful).
ENDS
Check the pics you need on the page
https://www.facebook.com/SaadTariqSiddiqi/