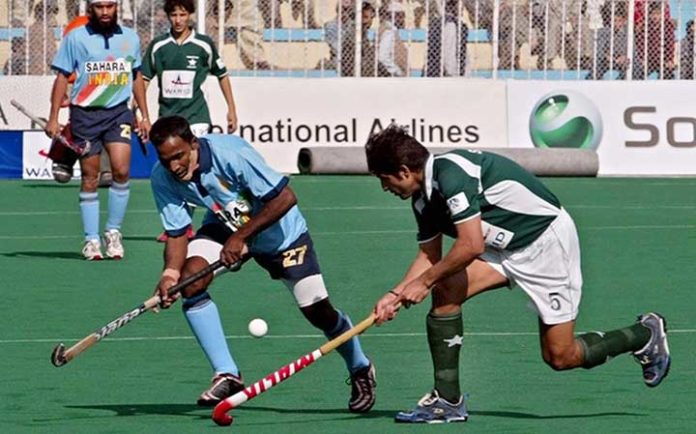 By: Our Sports Reporter
ISLAMABAD: The sad demise of hockey the national sport leaves a lot to be desired from the authorities including its patron who has disowned it like it never existed.
It is sad but true, Prime Minister Imran Khan who won the World Cup in cricket in 1992 for Pakistan is the chief patron of Pakistan Hockey Federation.
The national sport had a glorious past in which the national team won the Olympic gold thrice, World Cup four times, Asia Cup three times, Asian Games 8 times, Asian Champions Trophy two times, FIH Champions trophy three times but now the national sport is at its lowest ebb and is at number 17 in the world hockey.
What happened over the years is a woebegone tale how nepotism and corruption ruined the sport that was the heartthrob of the millions.
Pakistan sadly in the past decade and more failed to qualify, for the Rio in 2016 and Tokyo Olympics 2020. Who is responsible the blame moves in never ending circles and in circles it stays.
It is time the patron Imran Khan a sportsman par excellence and current Prime Minister should call all hockey stalwarts and discuss with them what is needed to make the national sport rise up to new heights from the lowest bottoms. Let it not be the federation alone there are many stalwarts outside federation who have done a great service to the sport and needs recognition.
It is time Prime Minister Imran Khan should sit with hockey officials and icons of the yesteryears and seek their input in reviving the sport at the grass root level to win back the lost glory. It is a blessing in disguise that unlike cricket there are no match fixers in hockey.
This scribe spoke with two former Olympians Manzoor Senior and Shahnaz Sheikh the strength of national side in the yesteryears and respected by friends and foe alike on and off the ground.
Manzoor senior was having reservation against the hockey federation and expected them to perform better while Shahnaz Sheikh a visionary had a whole plan for the revival of the sport.
The sport itself has changed and Pakistan due to its poor performance is not having that much clout to make itself heard in the international body FIH.
The rules currently in place favour European hockey and traditional stick work and ball control is now no longer the charm in the sport. Power play in actual has replaced the traditional hockey which requires more stamina and power hitting.