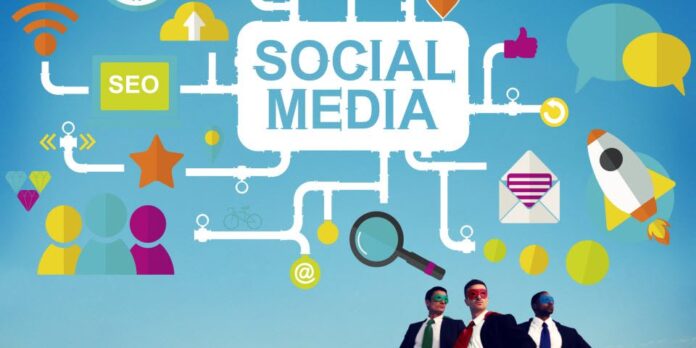 By: Sana Dawood
Want to go viral? Grab your smartphone, post a funny video of a cute kid arguing with his teacher on Facebook or share a picture of a young tea seller with colored eyes on Instagram, it'll go viral in seconds or tweet some random thoughts or experience on Twitter, and folks wouldn't stop raving about it, such is the power of Social Media.
The advent of social media was to form internet-based communication with people around the globe by sharing their ideas, thoughts, experiences, and information with each other and stay connected all the time. It has served its purpose very well by introducing new technologies to communicate and now social media platforms have become a part of every individual's daily life. In the past, fame was just tied to having a pure and raw talent or developing skills, such as music, literature, and acting, art, dancing to become famous and rich but today, social media has created pathways for those people as well for getting fame, who do not possess any unique talent.
The internet has acknowledged so many instant celebrities in the last few years whose rise to fame is quicker than making instant coffee. Be it the overnight famed Dananeer Mobeen famously known as 'Pawri' girl or the ear soothing song 'Eye to Eye', trends and memes that went viral in Pakistan like these are always remembered because people forgive and forget easily, but social media is one such unyielding and the unforgiving giant that keeps reminding you of it all. It neither forgets nor lets you forget.
Now, let's talk about several different people who were unknown by the world as nobody and then they became instantly famous through social media platforms.




Arshad Khan
The now infamous 'Chaiwala' (tea seller) is from Islamabad. His picture was taken by a photographer and she posted it on her Instagram, but what grab the attention of the nation was his blue eyes and handsome facial features. Arshad has appeared on several morning shows, contracted by a big modeling agency, walked on the fashion runway. This 18-year old young tea seller became found instant fame, thanks to his picture.
Ahmed Shah
Kids do always win our hearts! This adorable Pathan kid becomes famous for his monologue 'piche to dekho piche'. In a video he was talking (more like arguing) with his teacher about his bag and that few seconds of video gained immense popularity on TikTok, Facebook, and Instagram, making him a kid celebrity. Ahmed got so famous on social media that across the border his monologue was mimicked and shared by famous celebrities as well. Different morning shows invited him to enjoy his company and now this little kiddo is a part of Ramadan transmission. Moreover, he has 552,665 YouTube subscribers on the channel.
Nusrat Gokce
Nicknamed as Salt Bae, he is a Turkish chef, food entertainer and restaurateur who became popular when his unique techniques for preparing and seasoning meat went viral and become an internet sensation. His technique for sprinkling was turned into a famous internet meme.
Dananeer Mobeen
Isn't it amazing how someone who is unknown by the nation can seemingly within seconds become an overnight sensation? Well, Dananeer is one of those sensations who created a trend, which was just not a hit in Pakistan but it went viral across subcontinents. Her five-second video 'pawri ho rahi hai' was a huge trend that changed her life completely, the appreciation and love she received from all over the nation made her an instant celebrity.
Social Media fame is an illusion, we hardly can distinguish between what is real and what is fake, or see any of the work that goes behind it. Today, fame is categorized as how many likes, followers and retweets you are getting on your social media accounts or channel. The biggest drawback of this technology is our youth is spending most of their time on social media for entertainment purpose or are engaged in certain activities to get fame, they just want to get their name out there but once you get involved in this, it keeps you addicted towards itself like a drug which is causing a huge negative impact on our younger generation. And what they often neglect is their life is under constant surveillance by their followers.
We should educate our youth to utilize these platforms wisely, don't post anything that contains your personal information or others, and learn to keep your life private. It is not necessary to post everything just for the sake of instant fame.