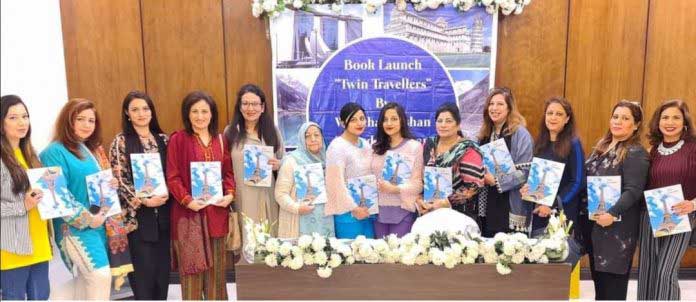 News Desk
ISLAMABAD: Book authored by teenager twin girls, Wajeeha Zeeshan and Tabinda Zeeshan was launched in Islamabad. To appreciate teenage writers, people from different walks of life from twin cities attended the event.
The book is a collection of travel blogs of national and international destinations, including the northern areas of Pakistan, Europe, the US, the Middle East and Asia Pacific, that the authors visited in last five years. These posts include photographs and reviews on the basis of their own experiences.
"At this time of social media, this book is a ray of hope for book readers who are feeling deprived of good quality content," one of the participants expressed. It is worth to mention that the twins are students of the City School, Islamabad, and fond of travelling, reading books and tasting different cuisines. The young travel bloggers have also website and social media presence. "They like to inspire youth to write about their experiences so that the passion of reading and writing never become fade," the participants noted.
The book, published by the Thaz Books, is indeed a valuable addition as it presents travelling experiences of authors and provides beautiful description of important places around the world with the help of mesmerizing pictures. All the proceedings earned by the sale of book were donated for charity purpose. This book will be available internationally on Amazon.