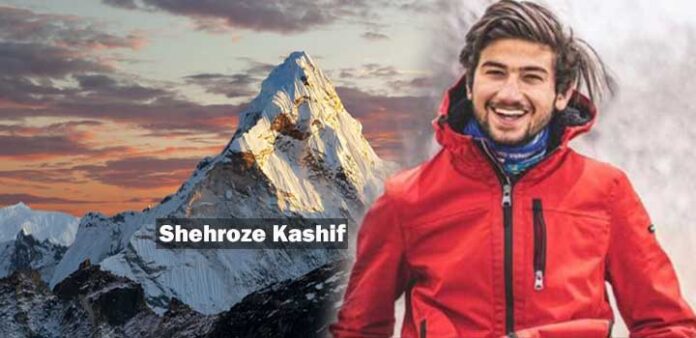 By: Asem Mustafa
KATHMANDU: Shehroze Kashif wrote history for Pakistan scaling the world highest peak Everest 8848 metres on Tuesday at 5:02 in the morning at the age of 19.
According to reports reaching here from Kathmandu, Shehroze did the incredible finding the break in the weather window which is normally in first two weeks of the month.
It may be mentioned here that Everest Base Camp not long ago had evacuation of nearly 40 climbers suffering from Covid 19.
Shehroze was part of SST expedition.
Hailing from Lahore, Shehroze started climbing at the age of 11 and starting from 3000 metres he attained the world highest stage on May 11 and took his passion to the next stage by reaching 4000 and then 6000 and then to 8000.
He was nicknamed 'Broad Boy' on his expedition to the Broad Peak 8047m in 2019. A regular visitor to the mountains the young teenager at the age of 11 started trekking and climbing and every year raised his ambitions to a higher step and elevation. He climbed Mira Peak, Musa Ka Massalah, Minglik Sar Shimshal, K2 Gondogoro La K2 Base Camp, Khurdopin Pass, Broad Peak, Khusar Gang-Alpine Style and Everest on May 11, 2021.